Visit Blackpool – our travel guide to visiting this historic seaside town.
This article contains affiliate links. To find out more about affiliate links click here.
Where is Blackpool?
Blackpool is a large seaside town in Lancashire, England. It can be found on the northwest coast of England, and it is the main settlement within the borough, which is also called Blackpool. This town is right by the Irish Sea and is between the Ribble and Wyre rivers. Blackpool is:
27 miles north of Liverpool
40 miles northwest of Manchester
Why Should You Visit Blackpool?
One of the main reasons for visiting Blackpool is to explore the many attractions and sights that the town has to offer. There are lots of things to see and do here, so you won't be stuck for ideas. If you feel like taking a break from all of the attractions on offer, you could also take some time out of your trip to explore the excellent range of beaches at this popular holiday destination.
Things to Do in Blackpool
One of the best things about Blackpool is that you will never be stuck for things to do as there are so many attractions there. Whether you fancy popping down to Madame Tussauds to explore famous wax figures or exploring the creatures of the ocean at Sea Life, there is something for everyone to take part in.
Blackpool Zoo
There are so many amazing animals to see at Blackpool Zoo, from meerkats and otters to African lions and Iberian wolves. There is a huge range of animals that call Blackpool Zoo their home, so you can wander around and see them all for yourself, listen to interesting talks from experts, and take a look at some amazing exhibits. If you really want to get involved, then you can even book an animal experience to enhance your visit.
Blackpool Tower
The Blackpool Tower is a famous landmark that first opened its doors in 1894. You can head over to the tower to see its remarkable design and intense scale up close with your own eyes. This building certainly has its own wow factor, with 11 different rooms and 5 attractions around the tower.
Blackpool Pleasure Beach
If you are seeking a thrill, Blackpool Pleasure Beach is the place to be. This is the UK's most ride intensive amusement park, and it is even home to the only Nickelodeon Land in the UK. There are rides there for everyone, including families, children, and thrill-seekers, and you won't be disappointed by what's on offer. Aside from the epic rides and rollercoasters, the Pleasure Beach also hosts various shows and events throughout the year.
Madame Tussauds Blackpool
At Madame Tussauds Blackpool, you can get up close and personal with wax figures of some of your favourite celebrities. You can step into the action and come face-to-face with Marvel superheroes, travel through space and time to meet the Doctor and his tardis, or even take a selfie with the queen!
Are you completely fascinated with the life that goes on underwater? Sea Life is one of the best places to go to get as close as possible to some of the most wonderful underwater creatures that you will ever see. You can walk through the different themed underwater zones and see everything from clownfish to sharks and everything in between.
Where to Eat in Blackpool
One of the best things about Blackpool is that lots of the restaurants are close to nearby attractions, so you won't have to travel far to get a bite to eat. As a seaside location, you won't find it difficult to get your hands on a classic fish and chips, but there are also more adventurous options available for those that want to try something new.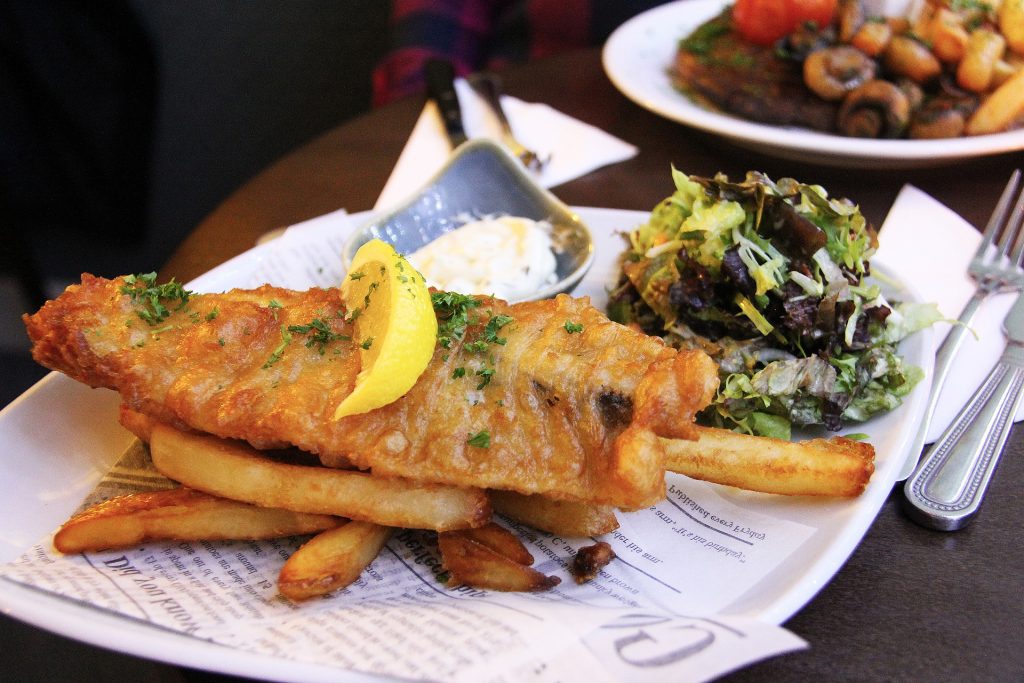 If you are searching for a place to take a break and grab something to eat on a busy day, then you should stop by Ziggy's Cafe Bar. They serve full English breakfasts from 10am until they close at the end of the day, as well as lots of cafe classics, like jacket potatoes with a choice of different fillings, toasties and paninis, and so much more. They also cater for vegans and vegetarians, and there are options on the menu that are gluten-free.
The Beachcomber Steakhouse is open throughout the summer months for those that are heading away on a beach holiday. You can choose from various dishes on the menu that come straight from the grill, like steak, gammon, or a delicious burger. Alternatively, you can opt for something simpler, like a jacket potato, lasagne, or classic fish and chips.
Number 5 is a great little coffee shop/café to stop in for a bite to eat throughout the day for breakfast, lunch, dinner, or a hot drink. They offer an excellent fry-up for breakfast in the mornings, as well as other British favourites for lunch and dinner.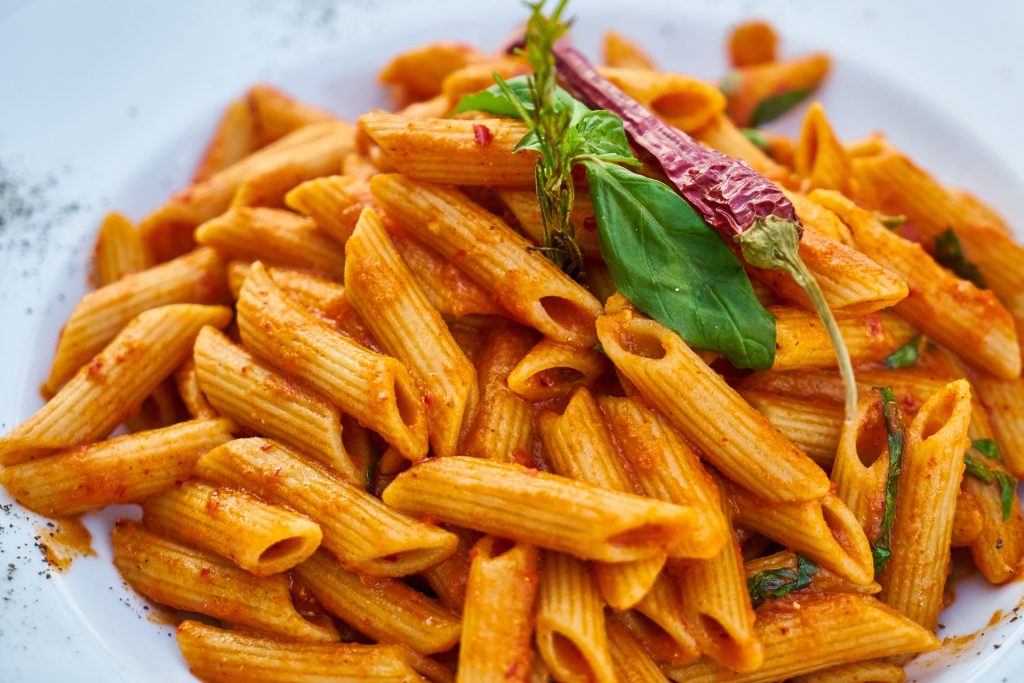 Ciao Ciao is a great place to go if you are looking for variety, as they offer Italian, Mediterranean, and European cuisine. They have a great selection of pizzas, pastas, and more, and they also have a list of daily specials that are worth taking a look at before you order.
Places to Stay in Blackpool
There's so much to see and do in Blackpool that you're bound to want to stay for a few days to take it all in. There are lots of hotels to choose from in the area, ranging from budget-friendly to luxury stays, depending on what you are looking for.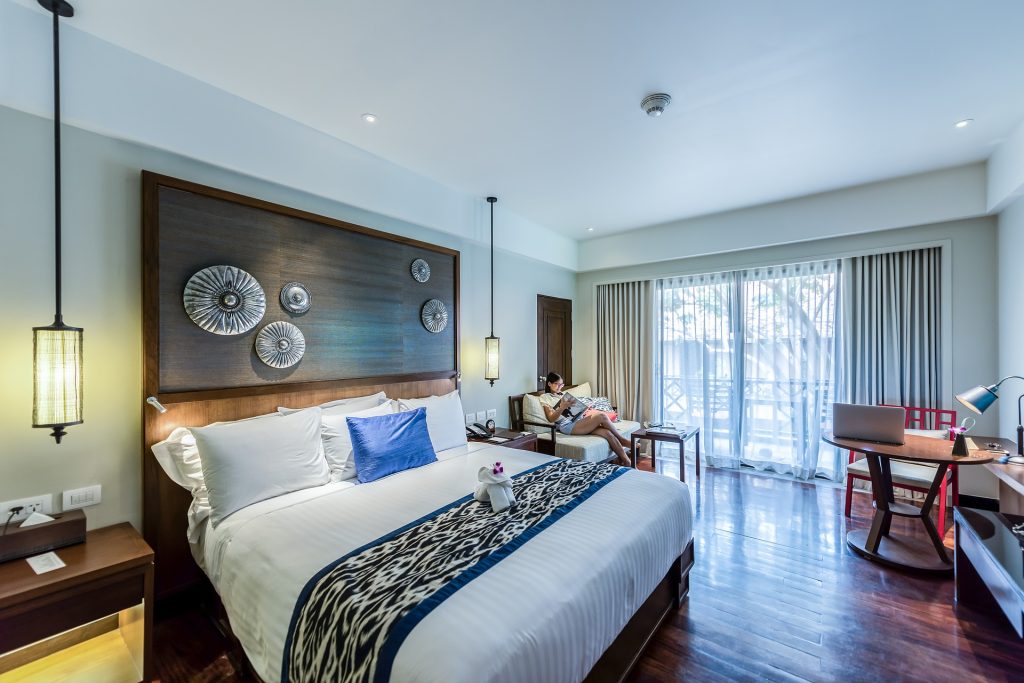 The Hampton is a beautifully modern hotel in Blackpool that is under Hilton Hotels. You can expect clean and comfortable rooms that are bright and airy to see you through your stay. This hotel can be found on the new South Promenade, and it features amazing views of the Irish Sea. It's also just a five-minute walk from one of Blackpool's most famous attractions, Blackpool Pleasure Beach.
Travelodge Blackpool South Promenade
If you're looking for a well-trusted hotel to stay with on a budget, then you should take a look at Blackpool's South Promenade Travelodge. This hotel offers all the essentials that you might need, like parking, free wifi, and a bar/restaurant. If all you're after is a place to lay your head at the end of the day, then this could be the perfect hotel for you.
The Boulevard Hotel can be found on Ocean Boulevard in Blackpool. This is a luxury seafront property that's right by Blackpool Pleasure Beach and has plenty of stylish rooms to choose from. You can choose between a coastal or park-facing room, or even upgrade to a coastal or junior suite, depending on what you're looking for.
History of Blackpool
A skeleton that was found in the late 1970s suggests that people were living in Fylde, or what we now know as Blackpool, as far back as the Palaeolithic era. A British tribe lived in the area, which was controlled by the Romans in AD80. During this time of Roman occupation, the area itself was covered in oak forests and bog land.
Some of the earliest villages to be created on the Fylde that would later become part of Blackpool town were Anglo-Saxon settlements. However, some of them had 9th and 10th century Viking place names. This would suggest that Vikings and Anglo-Saxons were able to peacefully coexist in the area. Some of these place names were later joined together to form one.
During mediaeval times, a stream ran through the peatlands, which discoloured the water. This is why the area became known as "Black Poole". The first house in the area was built in the 17th century by Edward Tyldesley. Later, plots of land were allocated to landowners in the area, and many long, straight roads were built in the areas that are south of the town centre.
During the middle of the 18th century, it became common practice to bathe in the sea to cure diseases, and many people were drawn to Blackpool for this purpose. In 1781, a private road to the area was built, and some amenities, including four hotels, were also developed. The town started to grow slowly over time. By 1801, 473 people lived there.
In 1846, the first train line to Blackpool was created, and the area was booming with visitors that arrived by rail. This is what provided the motivation for entrepreneurs to build new accommodation and to create new attractions. A health board was formed in 1851, and gas lighting was introduced the following year. Piped water reached the area in 1864.
In 1863, the North Pier was completed, which brought in even more visitors. The Central Pier was completed in 1868, and the South Pier was completed in 1893. This made Blackpool the only town in the entirety of the UK that had three piers. In 1879, Blackpool became the world's first municipality to have electric street lighting, and the town quickly became North England's most prominent holiday resort.
The Grand Theatre, one of Britain's first all-electric theatres, and Blackpool Tower opened in 1894. Shops and department stores made their way into the town by the 1930s.
Interestingly, there are documents that suggest that the reason Blackpool had escaped being heavily damaged in the second World War was that Adolf Hitler had intended to keep the town as a place of leisure after his planned invasion. In the years following the war, millions of people would visit Blackpool each year, but this growth became untenable.
As package holidays were on the rise, many of the people that traditionally visited Blackpool went abroad instead, as the weather was more reliable. As well as this, improved road communications and the construction of the M5 motorway meant that it became easier to visit Blackpool as a day trip rather than a holiday. However, it's still an area of interest when it comes to tourism today.