Visit Chepstow – Our guide on this lovely historical town.
This article contains affiliate links. To find out more about affiliate links click here.
Where is Chepstow?
Chepstow (Cas Gwent in welsh) is located in Monmouthshire in Wales. Situated in southeastern Wales on the west bank of the River Wye which forms the border between England and Wales.
It is situated;
16 miles (26 km) east of Newport
28 miles (45 km) east-northeast of Cardiff
18 miles (29 km) northwest of Bristol
110 miles (180 km) west of London
Why should you visit Chepstow?
Chepstow Castle
One of the main reasons to visit Chepstow is its fantastic historical castle which stretches out along a limestone cliff above the River Wye. Chepstow castle is said to be the oldest stone castle in Britain. Earl William Fitz Osbern built the original castle after the Norman conquest In 1067, and it was extended in later centuries to become what we see today. Through time Chepstow castle has housed some of the wealthiest and most prominent men of the medieval and Tudor eras but this would all come to an end after the Civil War when the castle fell into ruin.
Chepstow Museum
After your visit to the Castle, why not visit Chepstow Museum. the museum is located just across the road from Chepstow Castle in a beautiful 18th-century house and houses a fascinating collection of Chepstow's days gone by. Entry to the museum is free and I can assure you, you will not be disappointed. The building itself has a rich history, in 1907 it became a high school for girls. Later during World War one, it was used as a Red Cross hospital then In 1921, it became the Chepstow District Hospital. Finally, in 1982 it was converted into the town museum.
Things to do in Chepstow
Chepstow has been a popular tourist destination since the late eighteenth century when the town was included in the "Wye Tour", these days the wye tour is long gone and tourists mainly come to Chepstow to visit the castle and the museum. As well as the castle and the museum Chepstow still has a lot to offer like;
Tintern Abbey
Tintern Abbey was founded in 1131 by Walter de Clare, the Lord of Chepstow. It is situated on the bank of the River Wye in Monmouthshire, adjacent to the village of Tintern.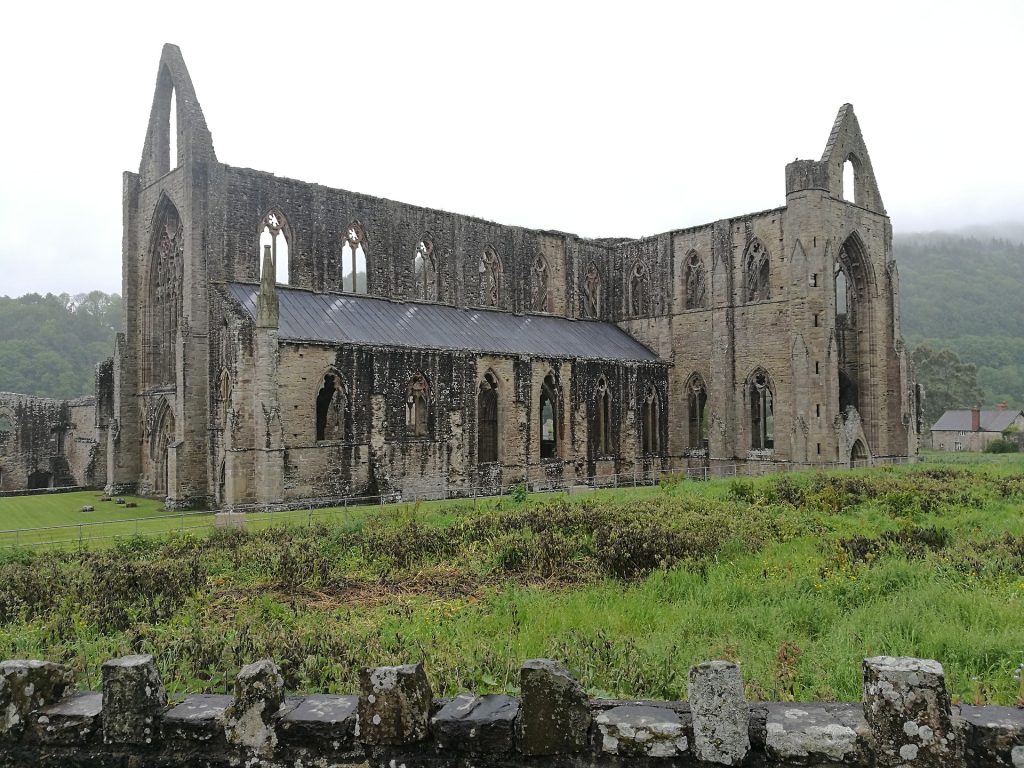 Cute Farm Experience
The Cute Farm Experience offers tailor-made private animal experiences where you will get to meet the cutest alpacas, sheep, and miniature donkeys. This experience is by appointment only so do book to avoid disappointment.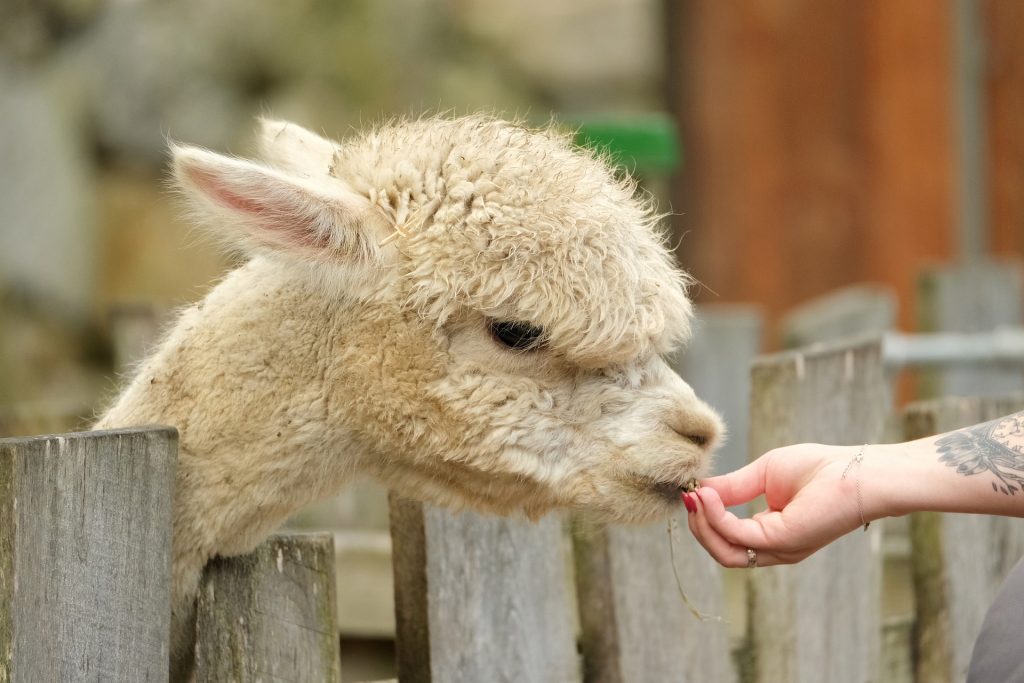 The Queen's Head Micropub
The Queen's Head Micropub is something a bit different, why not pop into Chepstow's smallest pub for a pint, voted Pub of the Year in 2016, 2017, 2018, 2019 and 2020 this micropub has a great selection of beers and ciders and an atmosphere that is said to be like a home from home.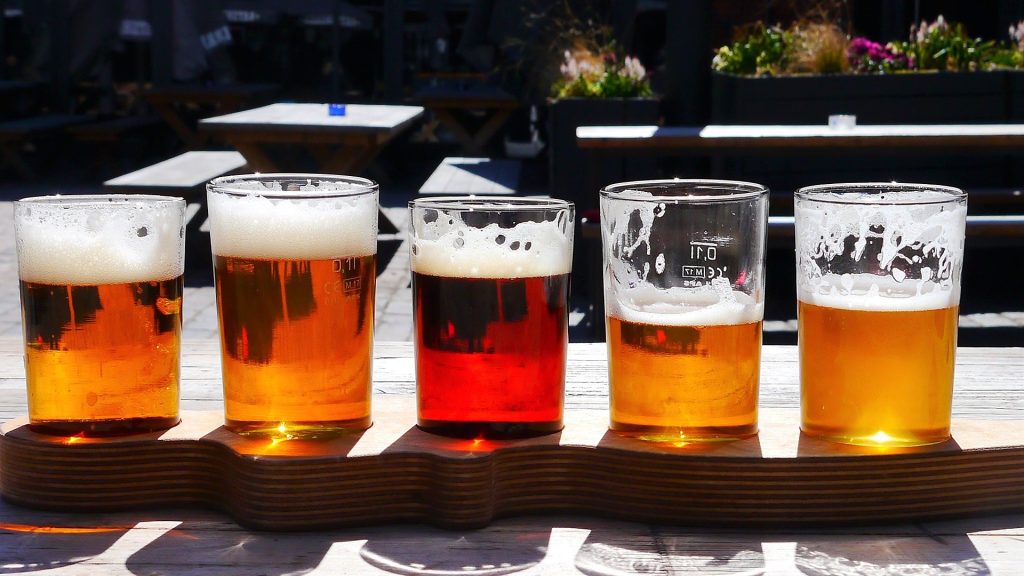 Where to eat in Chepstow
The food availability in Chepstow varies from place to place and depending on what you fancy from classic cafe dining to a posh pub lunch there is something for everyone.
First Class Cafe
First Class Cafe serves up an all-day breakfast with a few different options available including a vegetarian breakfast. As well as the all-day breakfast they also have main meals on the menu like scampi and chips, fish chips and mushy peas and homemade steak and ale pie and chips, there's even apple crumble for dessert.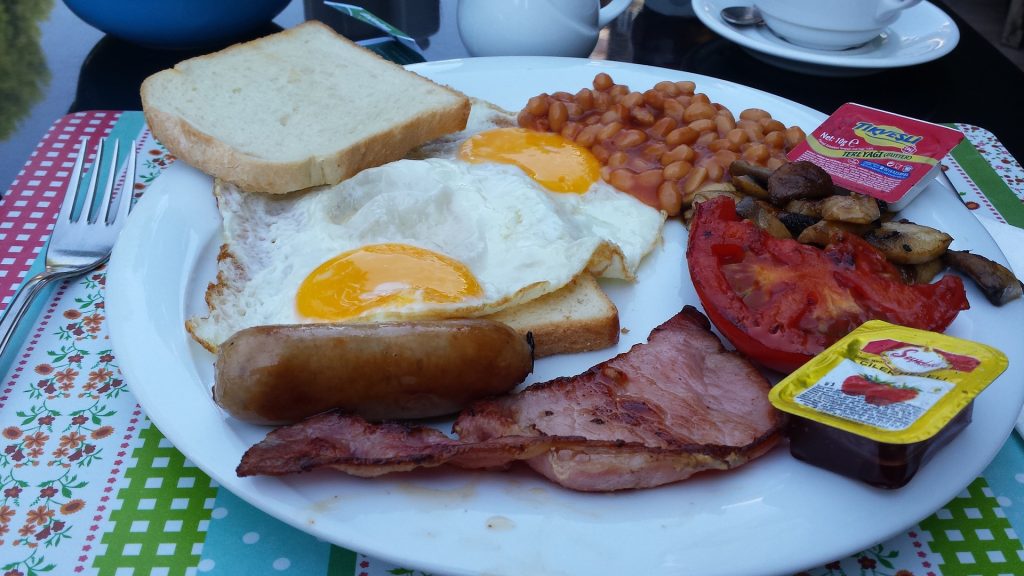 The Millers Arms
The Millers Arms is situated in the beautiful village of Mathern which is just outside Chepstow. Winner of the Best Public House in the gavo awards for Monmouthshire and awarded the best service award from the restaurant guru 2020. This is a traditional pub offering traditional pub grub including all-day breakfast, lasagne and salad and Sunday lunch. There are plenty of classic dishes on the menu and they also cater for different dietary requirements.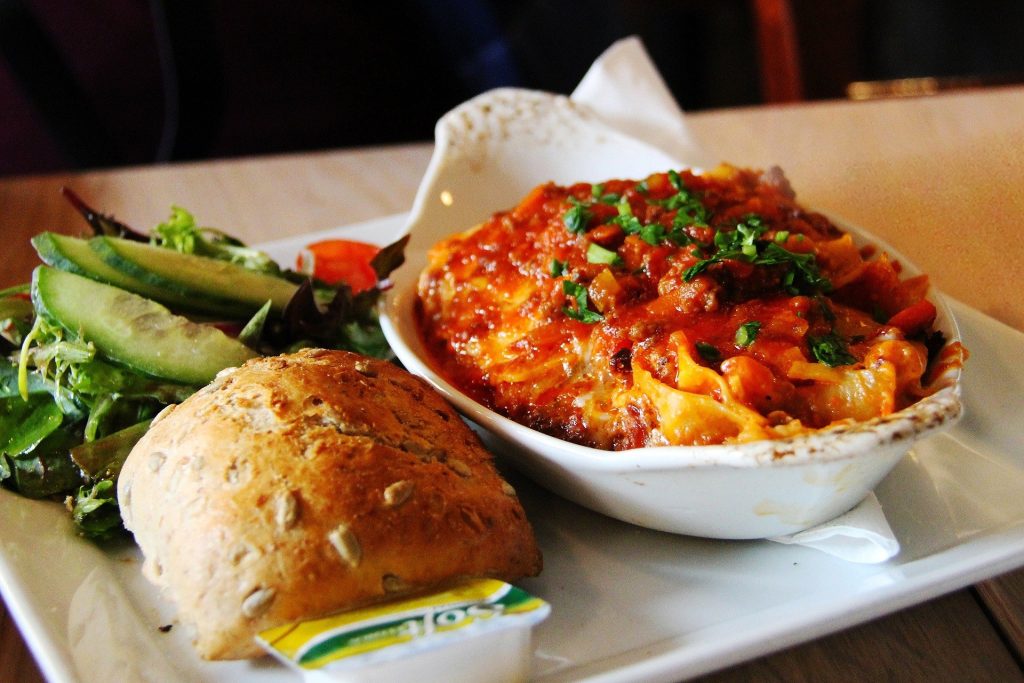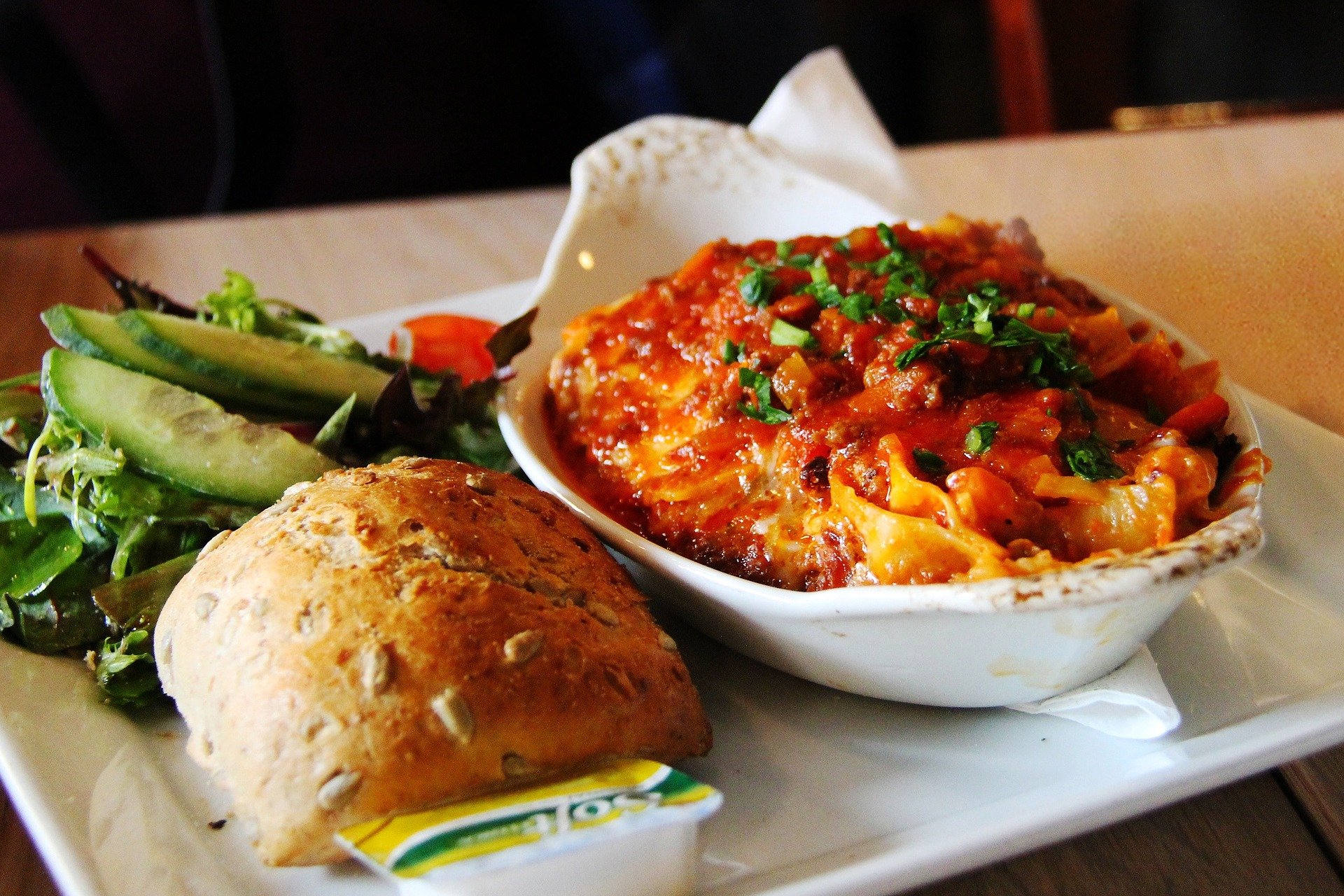 Places to stay in Chepstow
With Chepstow being a small village places to stay are limited to mostly to b&b options and we will list some of our favourites however, if you are looking for more of a luxurious stay then we have the perfect hotel for you.
St. Pierre Marriott Hotel & Country Club
St. Pierre Marriott Hotel & Country Club is set in 400 acres of stunning parkland. It is a 14th-century manor house in the village of Chepstow. set in the beautiful countryside of South Wales. This manor house has the perfect balance of historical architecture with modern facilities, offering elegant rooms with luxurious bedding. Every room at this hotel has a dedicated workspace and 24-hour room service but if you are feeling social you can also dine at Morgan's Restaurant or the contemporary Cast Iron Bar & Grill. St. Pierre Marriott Hotel & Country Club also has a fitness club, tennis courts and outdoor activities that you can take part in.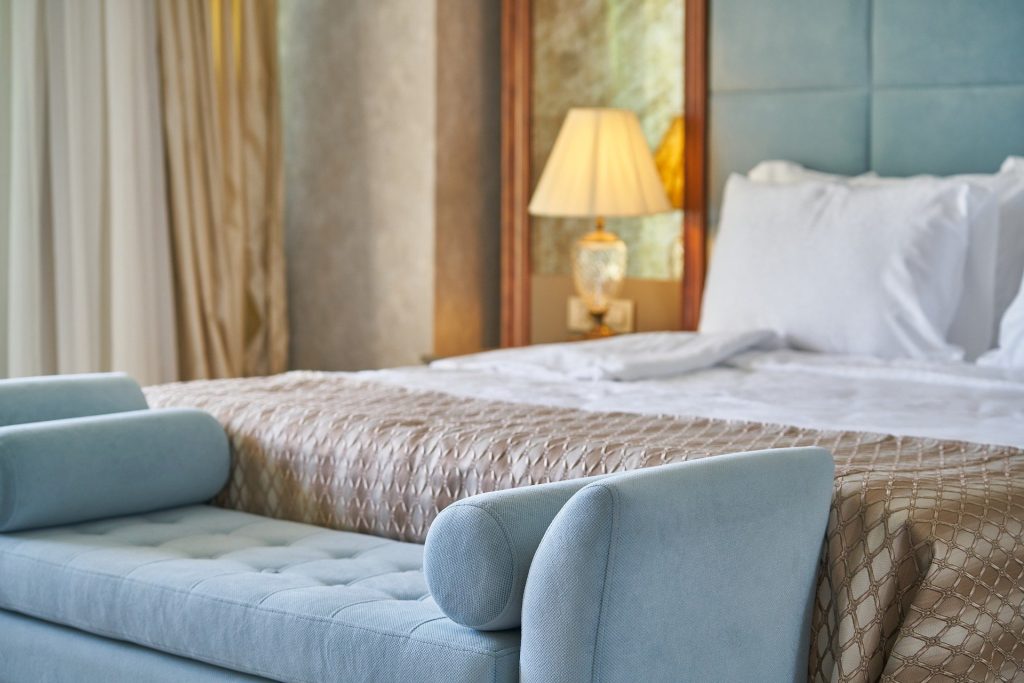 No.8 Accommodation
No8 Accommodation is a 3 storey townhouse, the house itself dates back to the 18th century and was once a public house. It is located within a 2-minute walk from Chepstow High street and a 5-minute walk from the local train or bus station, making it easy to get to. There are three rooms available and all three are inspired by Farrow and Ball. Each of the rooms has a historical character with modern facilities. The rum and gin room both have en-suites and the larger whisky room has its own separate sole use bathroom. There is free wifi, and a communal lounge and kitchen are included in the price.
Brindleys Boutique B & B
Brindleys Boutique B&B is located in Bath in a lovely, peaceful location. It takes under ten minutes to walk to Brindleys from the centre of Bath. This B&B has six modern and luxurious rooms on offer all with ensuites. Brindleys also has on-street permit parking, breakfast and high-speed WiFi, there is also tea and coffee making supplies in each room.
History of Chepstow
Chepstow has a long and fascinating history, from the manufacturing industry to tourism, and tourism is what still brings people to Chepstow today. If you want to learn more in-depth about the history of Chepstow then I definitely recommend visiting the Chepstow museum.
To get you started here is just a snippet of Chepstow history.
The Tourism Trade
As previously mentioned the tourism trade has been an important part of Chepstow history for over 200 hundred years. Today it is popular for the castle, museum and its hugely popular walking tours. These days people can get to Chepstow by car or public transport quite easily, but back in the day tourists didn't have access to modern-day transport so they travelled to it on a boat via the river Wye. Boat trips down the river first became popular when Dr John Egerton, a rector from ross, treated his friends to boat trips down the river. In the late 18th-century, Chepstow became popular among poets and painters in search of inspiration from the picturesque Chepstow and this inspired others to visit. The tourism trade grew even bigger when Napoleonic wars made continental travel difficult for the wealthy, leaving them to seek out the beautiful scenery of Britain.
Popularised by visitors who wrote about how wonderful and beautiful it was, the wye tour was born. The wye tour was sold as a package trip with a two-day itinerary starting at ross. It included dining at specific locations, walking, stopping at viewpoints and visiting romantic ruins. This section of the wye included other stops that were considered picturesque, including New Weir and Redbrook, which compared to the other interesting and beautiful walks were very industrial and unromantic.
Chepstow Wine Merchants
There is very little evidence left of the history of wine merchants but just because we can't see it doesn't mean it wasn't there. Here are just a few of them;
Thomas Powis was a wine merchant who was born in Chepstow he was known for founding the almshouses at the top of bridge street. The almshouse had a cellar that was used in the 18th century by other wine merchants.
Townsend Brown & Jones also used the almshouse cellar. Edmund Townsend and his managing clerk Thomas Brown originally opened the fountain inn, when Townsend left in 1882 Brown went into partnership with John Jones.
Thomas Perkins & Son, Thomas Perkins had a grocery store at number 28 high street and another at number 9 high street. He became the local agent for Cadiz and Oporto light wine association developing the wine and spirit side of the business. In 1876 he gave up the grocery side of the business concentrating fully on the wholesale of wine and spirit trade. Two years later they took over the steam brewery company.
Wooden Shipbuilding
In the 18th century, records show a thriving shipbuilding industry but by the late 1840s, it had started to decline. During its peak, there were three main shipyards at Chepstow, the upper the middle and the rock yards. The upper yard was on the site of the railway so it closed to make way for it. The middle shipyard was just inside the port wall which extended to the river and the rock was near what is now the end of Severn Crescent. Ships and riverboats were built at Chepstow including the Liverpool Indiaman rajah. Built by Oliver Chapman and weighing a whopping 655 tons.