Blackpool Pleasure Beach is a great day out for thrill-seekers and families of all ages. This is the UK's most ride-intensive amusement park, and it's also home to the only Nickelodeon Land in the UK. There are tons of rides and attractions to experience there as well as spectacular shows and exciting events, so there really is something there for everyone.
Where is Blackpool Pleasure Beach?
Blackpool Pleasure Beach is located on the South Shore of Blackpool, in the county of Lancashire, North West England. For those that are planning to drive to this amusement park, the postcode is FY4 1EZ. The park was originally founded in 1896 by Alderman William George Bean, and has remained open ever since.
What is Blackpool Pleasure Beach Known For?
Blackpool Pleasure Beach is mostly known for its wide selection of thrilling roller coasters like Revolution, Big Dipper, Infusion, Icon, and Avalanche. Arguably, the most famous ride at Blackpool Pleasure Beach is The Big One, which used to be known as the Pepsi Max Big One.
This Pepsi Max rollercoaster changed the skyline of Blackpool forever, and it was built in 1994. The coaster was designed by Ron Toomer, and it stands 235 feet above Blackpool Pleasure Beach, which at the time, made it the tallest, fastest, and steepest steel roller coaster in the world. The cart gradually gets higher, building anticipation, until the exhilarating drop sends riders racing along the track reaching speeds of 85 mph.
What Time Does Blackpool Pleasure Beach Open and Close?
Generally, the park is open between the hours of 10am and 5pm. However, the park is often open later in the summer until 7pm, and sometimes might not open until 11am during certain periods. The park is also only open at weekends at some points during the year. It is important to check the opening and closing times of the park before the day of your visit by clicking here.
How Much Are Tickets to Blackpool Pleasure Beach?
The cost of tickets to Blackpool Pleasure Beach will vary, depending on the time of year that you are visiting. Generally, you can expect to pay at least £30 for a junior ticket, and £36 for an adult ticket. These prices typically increase slightly during peak times. You can check ticket prices here.
How Long Does it Take to Get Around Blackpool Pleasure Beach?
You can easily spend the entire day at Blackpool Pleasure Beach as there are so many rides and attractions there. Once you factor in time spent queuing for rides and stopping for lunch, you'll definitely be here for the entire day.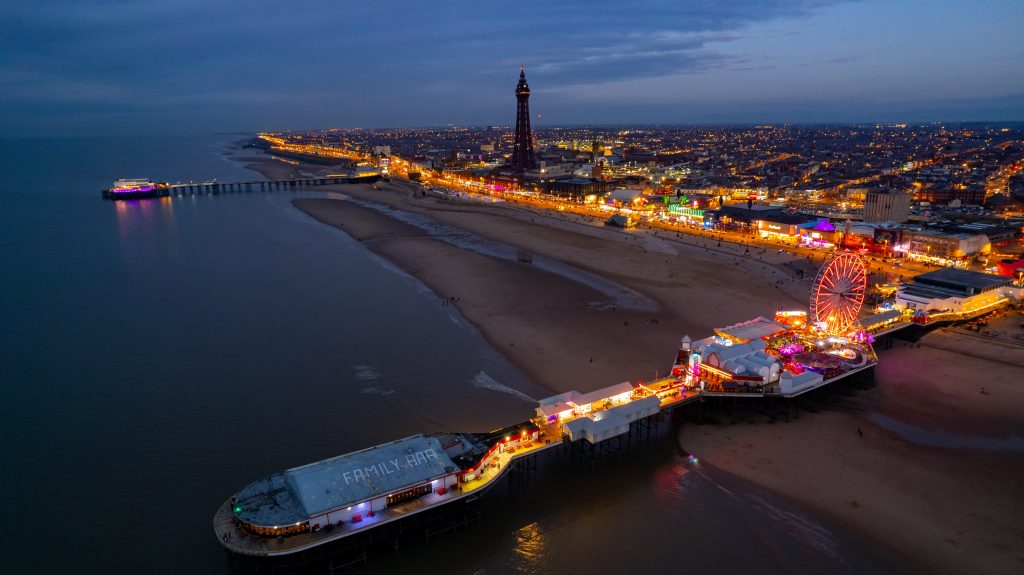 Do You Have to Pay for Parking At Blackpool Pleasure Beach?
Yes, you do have to pay for parking at Blackpool Pleasure Beach and unfortunately, it isn't cheap. There are 3 car parks there, which are the North Car Park, the East Car Park, and the West Car Park.
The North Car Park is located on Balmoral Road, FY4 1HR. This is the main car park, and it costs £18 on the day, or £20 to reserve a guaranteed space online before your visit. The East Car Park is located on Bond Street, FY4 1BW. Parking here will cost £15. Finally, the West Car Park is located on Ocean Boulevard, FY4 1PL, which also costs £15.
Can You Take a Packed Lunch to Blackpool Pleasure Beach?
No, you can't take a packed lunch with you into the park. According to the website, 'Due to the intensity of rides and attractions within the 42 acre site there is limited space and picnics and food are not permitted beyond the main entrance'. You can only take in food if you have a specific dietary requirement. You can also take bottled water with you.
What Rides Are At Blackpool Pleasure Beach?
There are 125 rides and attractions at Blackpool Pleasure Beach, so it's worth going in with a plan in mind for the rides that you want to go on. The Pleasure Beach is known for being the most ride-intensive amusement park in the UK, so it's definitely the place to be if you are looking for an action-packed adventure.
Icon
Icon is the first and only double-launch roller coaster in the UK, and the rear seats have actually been adapted so they can spin and twist freely throughout the ride. The coaster reaches high speeds and features epic twists and turns to heighten the experience.
Revolution
Revolution will give you the rush of adrenaline you didn't know you needed with its wild acceleration that launches you out of the station and straight into a loop. Then, just when you think the ride is over at the end of the track, you are launched backwards to experience everything this ride has to offer in reverse.
Infusion
Infusion is the first looping roller coaster to be suspended over water, so you should prepare for an intense whirlwind of an experience. Once you board the ride, the floor will disappear beneath your feet before you jet off around 5 loops.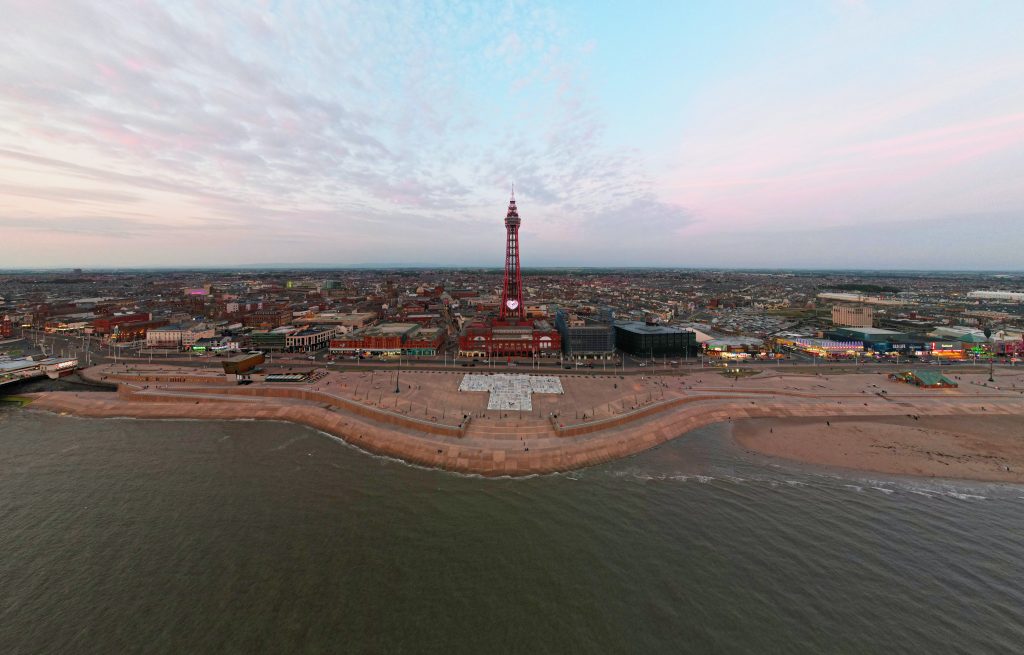 What is Nickelodeon Land?
Nickelodeon Land is a themed area within Blackpool Pleasure Beach that is full of rides and characters that are based on different Nickelodeon TV shows. There are plenty of family thrills in this section of the park with the 12 amazing Nickelodeon-themed rides on offer. There is also a Team Nick stage where characters will come out to meet the kids each day, providing the perfect photo opportunity.
What Are the Best Rides in Nickelodeon Land?
As we have already mentioned, there are 12 different rides in Nickelodeon Land, and most of them are based on different Nickelodeon shows, like Rugrats or Spongebob. The two most popular rides in this section are Rugrats Lost River and Nickelodeon Streak.
Rugrats Lost River
Rugrats Lost River is a log flume family water ride that is based on the TV show called Rugrats. The ride begins inside the imaginations of Tommy, Chuckie, Angelica, and more as you continue around the river to find yourself taking part in a quest to find the Temple of Spoon.
Nickelodeon Streak
Nickelodeon Streak is a thrilling wooden roller coaster, as well as the second tallest wooden coaster out of the five that are at the park. This is a great ride for families with its many twists, turns, and dips to keep you on the edge of your seat.
Is Blackpool Pleasure Beach Family-Friendly?
Yes, Blackpool Pleasure Beach is family-friendly, and there's something for everyone to enjoy. Alongside epic rollercoasters, you will find more family-friendly rides and attractions like the Alice Ride, Wallace and Gromit's Thrill-o-matic, and The River Caves. You can also head over to the Nickelodeon Land, where you can find more rides and experiences for families and children.
Are There Shows and Events At Blackpool?
Yes, as well as all of the amazing rides and attractions on offer at Blackpool Pleasure Beach, there are also various different shows and events that are held here at various points throughout the year.
Hotels Near Blackpool Pleasure Beach
If you don't feel like driving home after a long day at Blackpool Pleasure beach, then you might want to plan ahead and book a hotel for the night. Alternatively, you can stay for a few days and explore the many other attractions that Blackpool has to offer.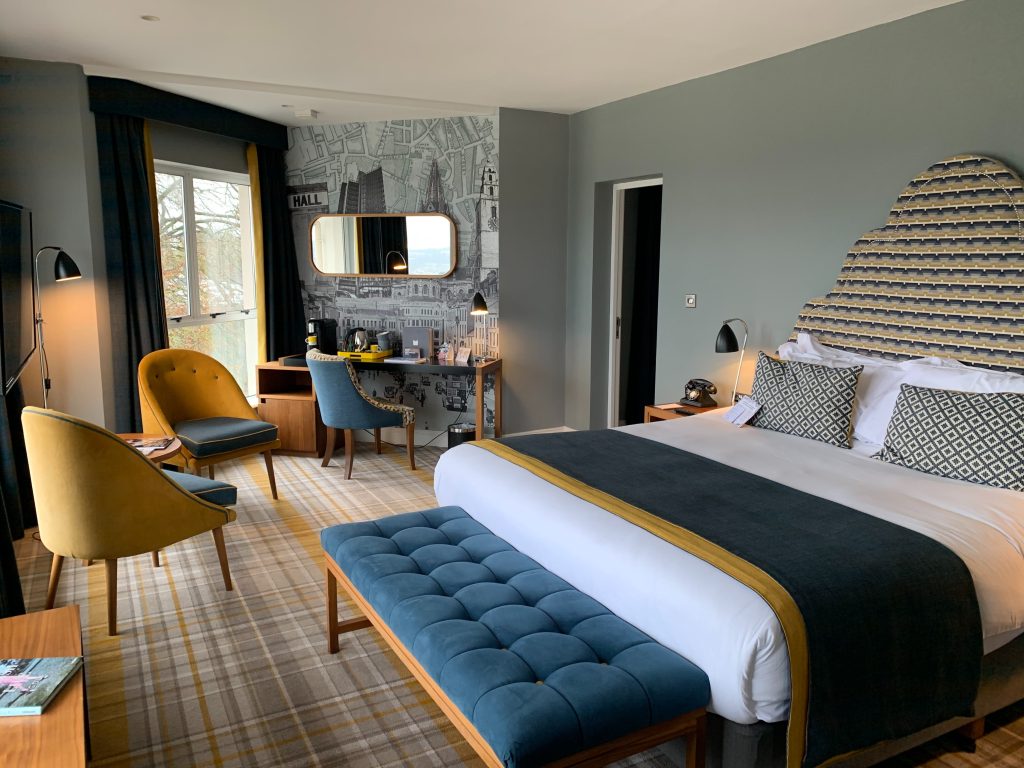 Travelodge Blackpool South Promenade
Travelodge Blackpool South Promenade is the perfect family-friendly hotel to stay in when you visit Blackpool. It has all of the amenities that you might need throughout your stay, and it is a reliable and trusted hotel branch. You also won't be far from some of Blackpool's top attractions, including Blackpool Pleasure Beach.
The Hampton can be found on the regenerated new South Promenade, and it houses 130 high quality yet affordable bedrooms, each of them with gorgeous views of the Irish Sea. The hotel is just a 5 minute walk from Blackpool Pleasure Beach, and isn't far from other attractions like Blackpool Tower and Madame Tussauds.
The Boulevard Hotel is located on Ocean Boulevard, and it is a luxury seafront property that can add a touch of class to your stay. This hotel is also right by Blackpool Pleasure Beach, so you won't have to travel far to get there.
Our Visit to Blackpool Pleasure Beach
We were pleasantly surprised by Blackpool Pleasure Beach when we visited. We didn't really know what to expect, but we didn't think it would be as good as some of the theme parks we had visited in the UK. We were wrong!
The park is filled with so many rides and attractions that there is always something to keep you busy. We managed to do all of the main things we wanted to tick off our list throughout the day, and we even got to go on Icon twice because the queue wasn't very big. We went on a weekday, which I think was the best thing we could have done because we didn't have to stand around in queues for very long. I think the longest we waited was around half an hour, but most of the queues only took around 10-15 minutes.
The only downside was that we couldn't take in our own food due to the rules, but we had a big breakfast before we went, so we didn't end up eating in the park. Overall, we would definitely recommend making the trip to Blackpool Pleasure Beach if you are heading to Blackpool.