Visit Portsmouth – Our travel guide to visiting this great waterfront city.
This article contains affiliate links. To find out more about affiliate links click here.
Where is Portsmouth?
Portsmouth is an island city, as well as a port, that is located in the county of Hampshire, in southern England. It is the most densely populated city in the UK, and it is also the only island city that you will find there. Portsmouth actually forms part of the South Hampshire built-up area, and it is mostly situated on Portsea Island. Portsmouth is:
19 miles southeast of Southampton
70 miles southwest of London
Why Should You Visit Portsmouth?
Portsmouth is an amazing city that is surrounded by the sea, which means that it is a scenic coastal place to visit. It has a strong history with the Royal Navy, so it is home to various different military and maritime museums for you to explore, including Portsmouth Historic Dockyard. This city has played an important role in major events in British history, so there are plenty of places for you to explore in the area.
Things to Do in Portsmouth
Portsmouth is a great place to visit for a long weekend as there is a range of attractions to keep you busy for a few days. You can head on down to one of the museums there to learn about the local history, climb the Spinnaker Tower for a gorgeous view of the city, or even check out one of the castles that are nearby.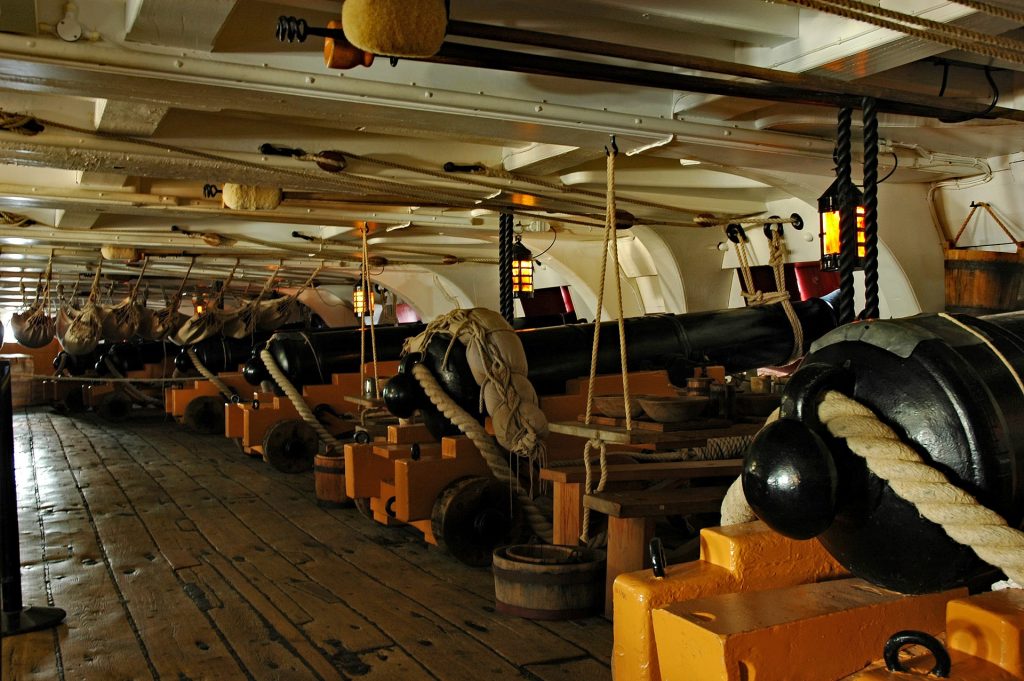 Portsmouth Historic Dockyard is definitely worth the visit, now more than ever, allowing you to see the Mary Rose shipwreck for yourself. This was King Henry VIII's favourite ship, and it was sunken during a battle in 1545. The ship was raised from the waters not far from the dockyard in 1982, and is now on full display there.
As well as this famous ship, you can also explore HMS Victory, home to Nelson's legendary warship, or even step onboard the HMS Alliance. Once you've done this, you can head on over to take part in the Harbour Tour to discover a working naval base. This is only a fraction of the history that is on display there. We recommend getting the Ultimate Explorer ticket, so you can experience everything that there is to see and do in this historic dockyard.
Weald & Downland Living Museum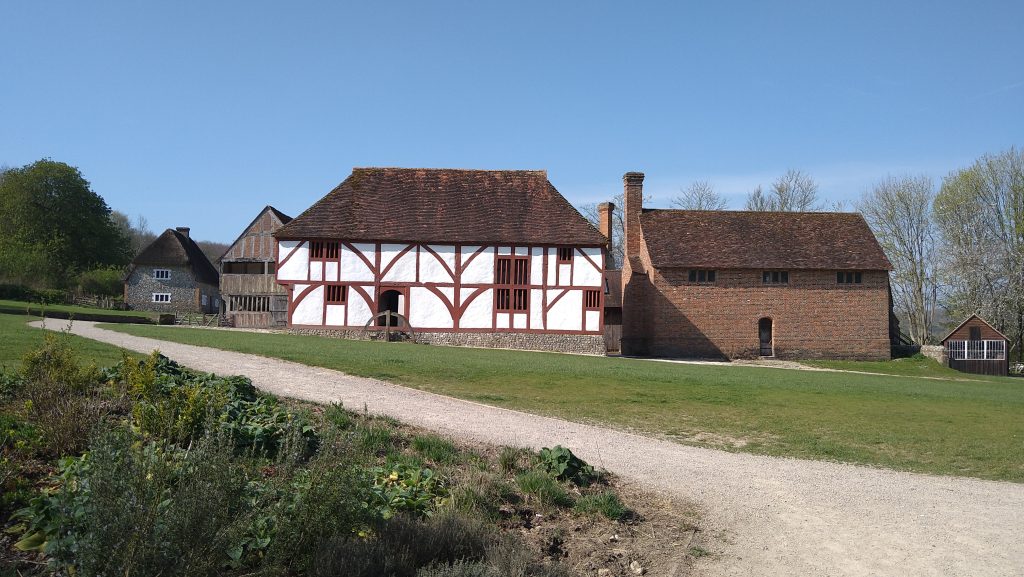 A short drive away from Portsmouth, you can find the Weald and Downland Living Museum. This is a hidden gem that allows you to experience a taste of what life was actually like for people that lived in the past. There really is something here for everyone.
You can go and explore different traditional buildings in a rural landscape, all of which tell stories about the people that would have lived and worked there. This living museum is 40 acres and covers a 1000-year time period. There are more than 50 exhibit buildings to discover, and many of them are furnished to recreate what they would have looked like at the time they were in use.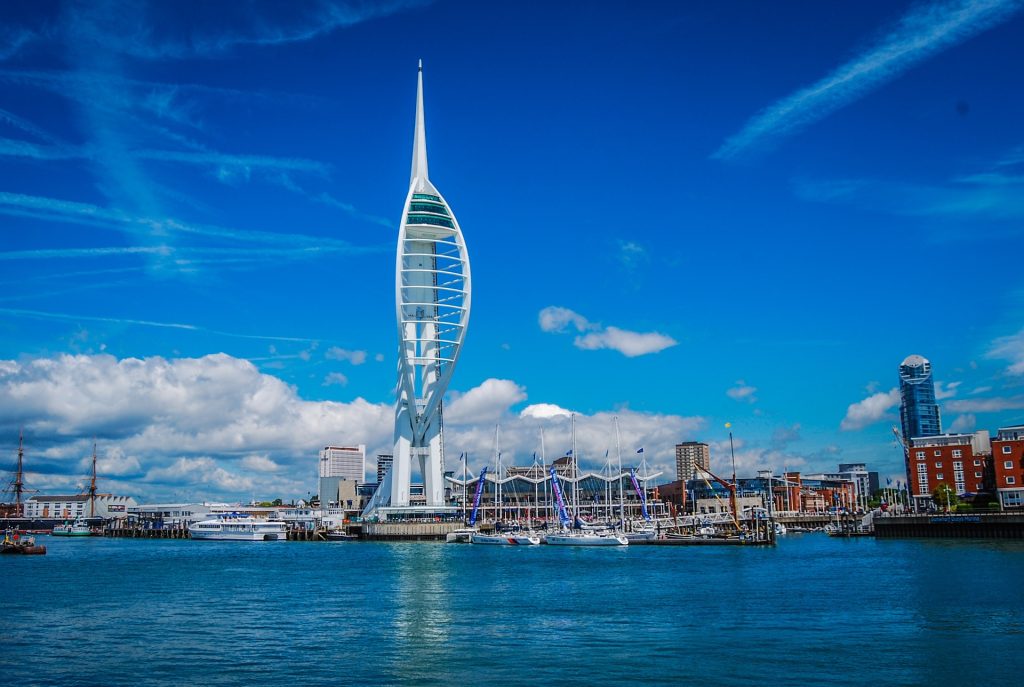 The General Admission ticket permits you to discover the stunning views that the Spinnaker Tower has to offer. There's a daring sky walk in the centre of the view deck where you can walk across clear glass that shows the height of the tower from below. For an extra fee, you could have afternoon tea in the tower with a breathtaking view of Portsmouth to keep you company. If you are the more adventurous type, then you might want to book an abseil that takes you 100 metres down the side of the iconic tower.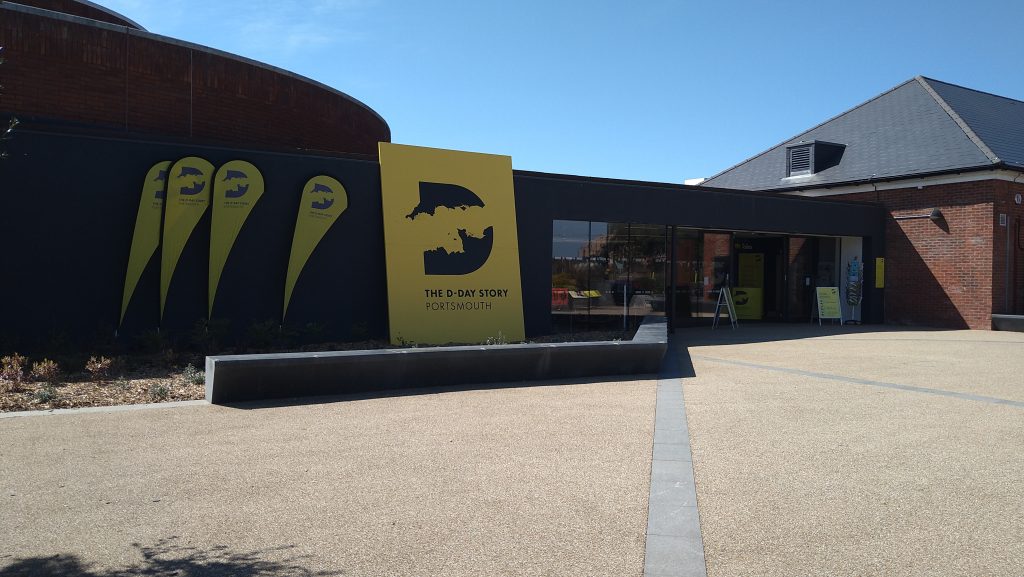 Everyone has heard at least something about the D-Day story, but you can find out everything there is to know about this historical event for yourself by visiting the D-Day Story Museum. Hear the stories yourself through personal accounts of people who were really there and have been brought to life through audio-visual presentations. There are also various iconic objects among the museum's collection that any history lover should go and see.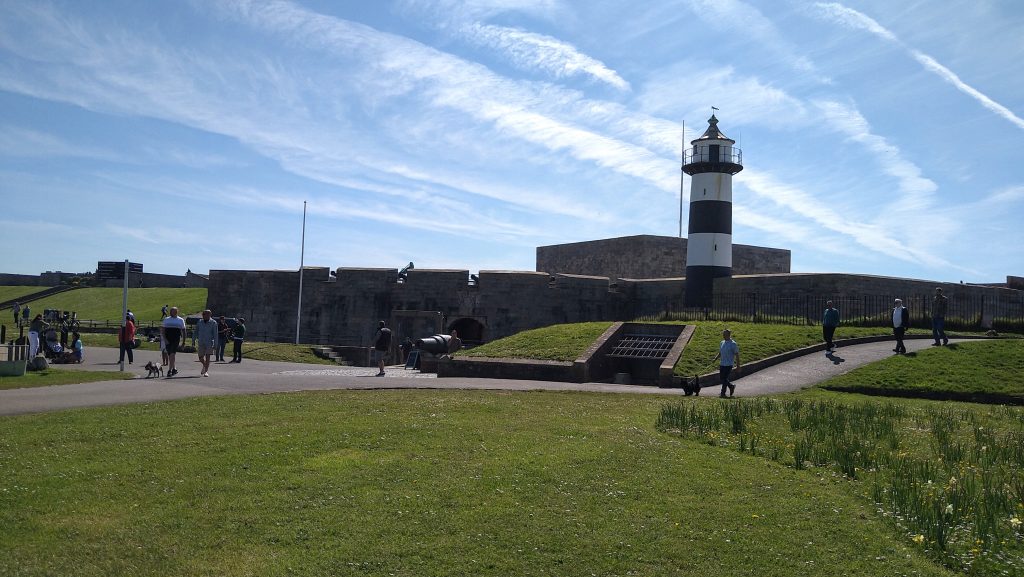 Southsea Castle is a historical attraction that you can go and visit between the months of April and October, where you can explore the keep and courtyard. Southsea Castle is one of Henry VIII's very own fortifications, which now contains a host of displays that offer you the chance to learn everything there is to know about the castle's history.
This is an especially great place to visit if you have been to see the shipwreck of the Mary Rose at Portsmouth Historic Dockyard. This is because the castle contains a number of artefacts that were recovered from the ship, as well as more detailed information about the largest marine salvage operation that has ever been undertaken.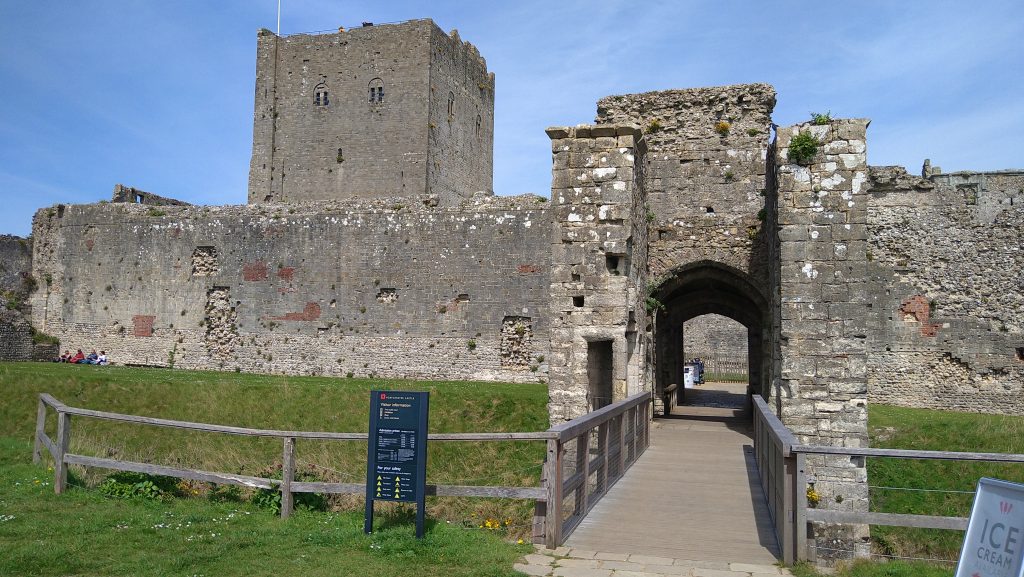 Portchester Castle, which was originally built in the late third century, is the most impressive and best preserved of the fortifications along the Saxon shoreline. It was Historically, the castle's strategic location has made it a vital component of the Solent's defensive strategy for hundreds of years. Gather your family and enjoy a picnic in the midst of history in the grounds of the castle.
Where to Eat in Portsmouth
With all the exploring that you'll be doing in Portsmouth, you're bound to work up an appetite, so it's a good thing there are plenty of places for you to stop for food throughout your travels. As a waterfront city, you'll be sure to find lots of seafood, but there are plenty of other options available too.
The Spinnaker Café is a great place to stop for a quick bite to eat on a busy day. They have an extensive breakfast menu that caters to vegans and vegetarians, and a great selection of light bites like sandwiches, paninis, and jacket potatoes. If you're stopping by for lunch, you can choose from dishes like burgers and fish and chips from the main menu. The Spinnaker Cafe also has a gluten-free menu available.
If burgers, pasta, seafood, or meat are your thing, then The Rocka Restaurant is the place to be. Here, they offer a wide selection of foods, but they are primarily based around meat and seafood dishes.
Places to Stay in Portsmouth
Portsmouth has a great selection of hotels and B&Bs to see you through your stay, and the prices can be very reasonable. Many of these places are also near the main attractions in the city, which is a great bonus.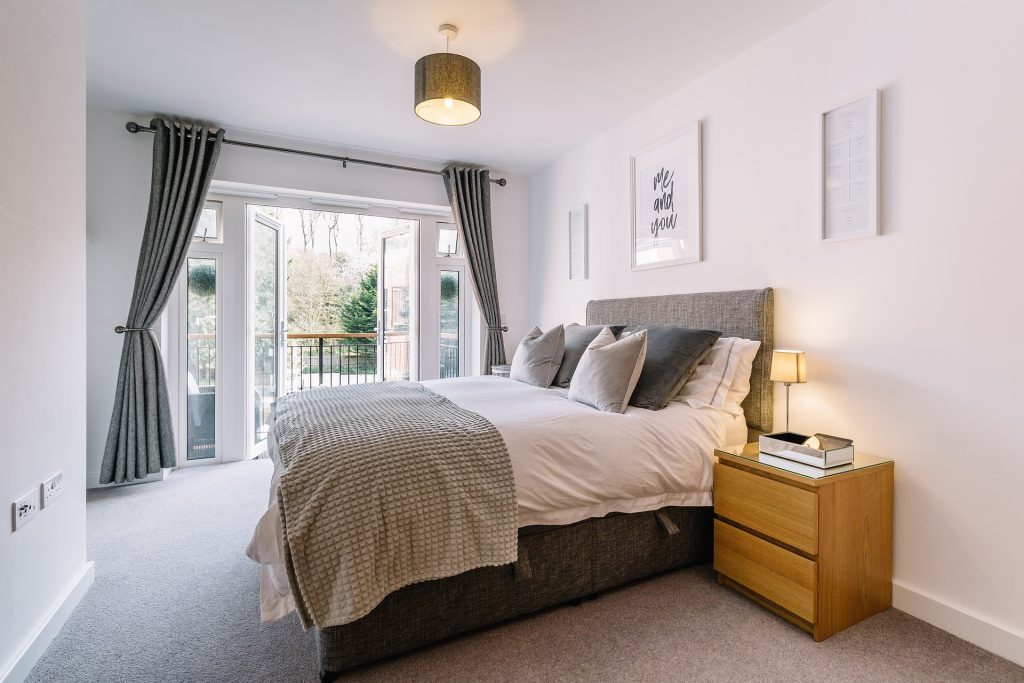 Premier Inn Portsmouth City Centre Hotel
Premier Inn is a hotel chain that you can trust, no matter where you stay, and Portsmouth is no exception to this rule. You can lay your head down at the Portsmouth City Centre Premier Inn and be conveniently close to everything this city has to offer.
If you're looking for a gorgeous location, then the Village Hotel in Lakeside North Harbour is the place to be. This hotel is near Portsmouth Historic Dockyard and the Spinnaker Tower and is located on the waterfront. It offers stylish rooms, excellent food, and even a Starbucks coffee shop.
The Marriott Hotel in Portsmouth is on the South Coast, and it's a 4-star hotel that is super close to all of the city's best attractions. Its rooms feature stylish decor, blackout curtains, and flat-screen TVs, and it's in the perfect area for family trips. Best of all, you won't have to travel far to get to the Spinnaker Tower or Historic Dockyards.
History of Portsmouth
Portsmouth was originally founded in 1180, when Jean de Gisors first established a small settlement right at the corner of Portsea Island. Soon after, Portsmouth received its first charter from Richard I in 1194.
Portsmouth has seen many historical events, like Nelson's last battle at Trafalgar and the D-Day Landings. Many of the fortifications that you can see there today were built in the 14th century, which is when England was at war with France.
Portsmouth was supposedly burned down a total of 4 times during this period. During the rebuilding, walls were put up around the city, and the Round Tower was built to fire at approaching enemy ships.
Around 100 years after this, Henry II was responsible for the building of the Square Tower, which was designed to further fortify the entrance to the Camber area. He also designed the dockyard that would serve this city for a very long time to come.
Henry III came after, continuing Henry II's work by helping to design Southsea Castle. He also worked to develop the naval force.
Portsmouth was also the departure location for a large number of the troops that headed across the Solent for D-Day. This city was also subjected to bombing during the Blitz, but ended up playing a big role in the D-Day efforts, which helped to end the war.