Visit Lyme Regis – Our guide to the wonderful Jurassic Coast.
This article contains affiliate links. To find out more about affiliate links click here.
Lyme Regis really is a great place to visit. In fact, it is my favourite place to visit. There are lots of things to do and see at Lyme; take part in long walks; go fossil hunting on the Jurassic coast; visit the museum; or even discover marine life at the local aquarium. Whatever you decide to do, Lyme Regis has lots to offer.
In this Lyme Regis travel guide, we will give you all of the information you need to visit whether that is for a day, weekend or even a long holiday. There is so much to do you will not be disappointed. So keep reading to plan your next fun-packed adventure.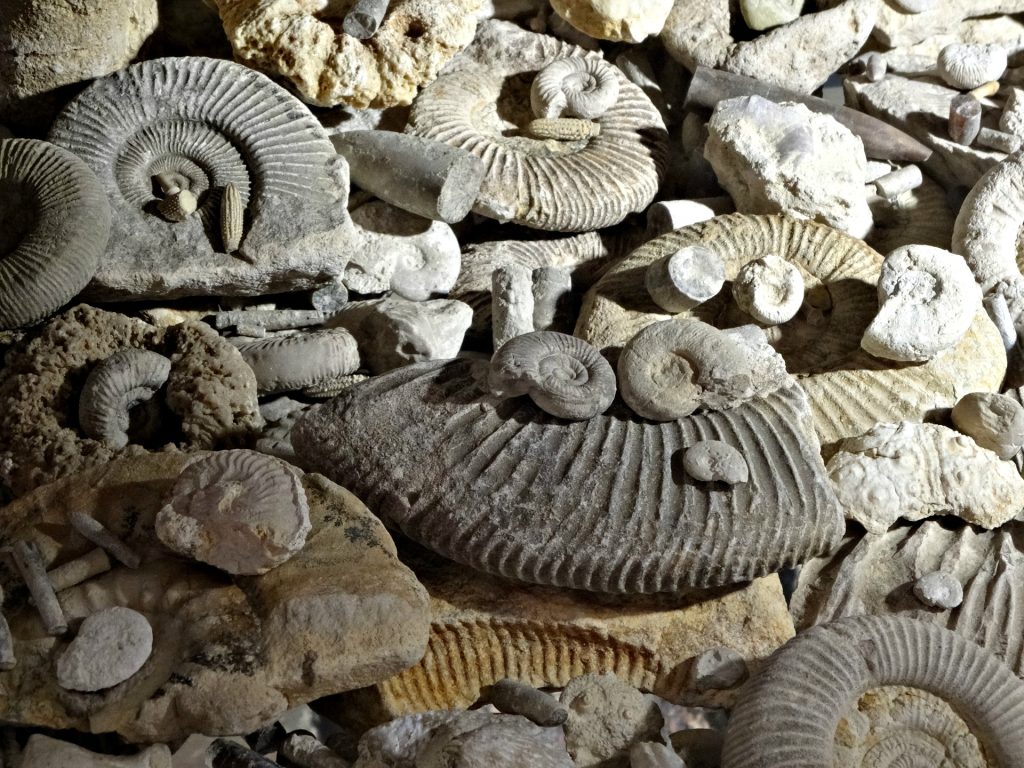 Where is Lyme Regis?
Lyme Regis is located in West Dorset, in England. It is situated at the mouth of the river Lym on the Jurassic Coast. It is a World Heritage site due to its long history of fossil discoveries. Lyme Regis, also referred to as the "Pearl of Dorset", is a beautiful seaside town visited by thousands of people each year in search of fossils.
Why should you visit Lyme Regis?
Beaches
There are many reasons to visit Lyme Regis, but it goes without saying that the number one reason most people visit the Jurassic Coast is to collect fossils. People have been fossil hunting on the beaches of Lyme Regis since the 18th century, and it is still as popular today as it was then.
There are many beaches at Lyme Regis which are suited to all of its visitors, but if you are visiting for fossil hunting, then you will need to make your way to Black Ven. This is a shingle beach running east towards Charmouth and is the best place to find fossils. It is advisable to stay away from the cliffs as they are prone to collapse.
Another location for fossils is Monmouth beach. To find this beach, you will need to head west along the seafront, go past the Cobb harbour and onto Monmouth Beach, keep walking for about 400 metres and start searching.
As well as fossil hunting, you can also collect sea glass. There was a historical rubbish dump at Lyme many years ago and the contents have spilt out onto the beach. After years of tumbling around in the sea, the smashed glass becomes smooth. Check out our article on beachcombing in Lyme Regis to see what treasures can be found.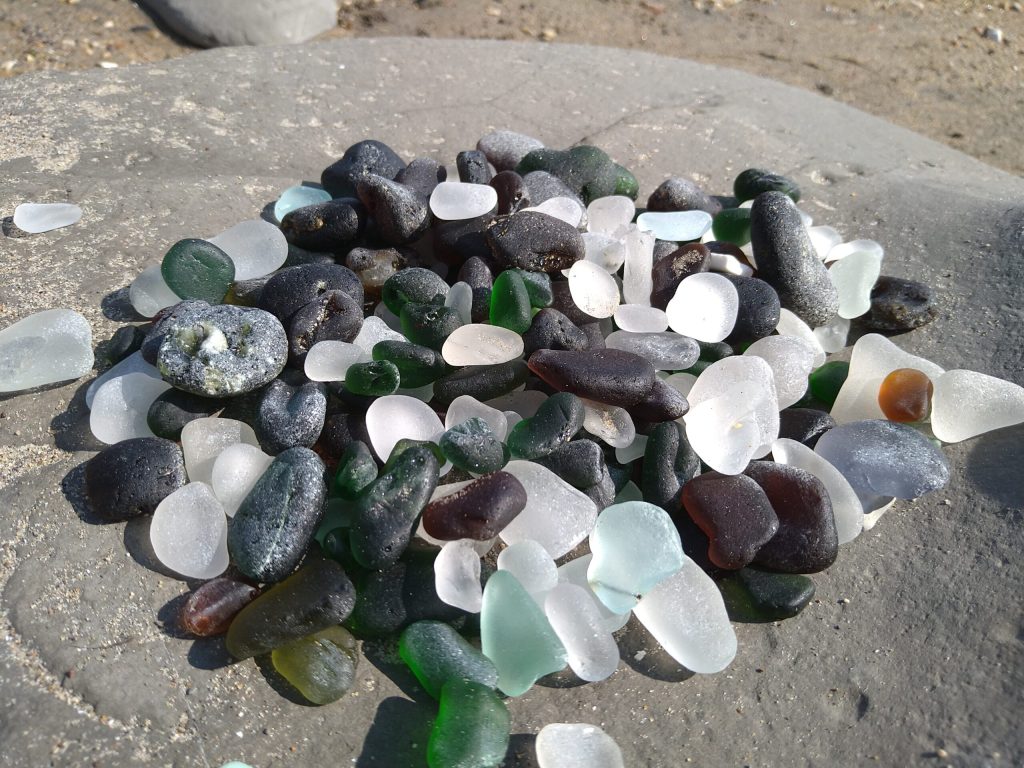 Museum
If you don't have any luck with fossil hunting when you visit the beach, you could check out the Lyme Regis Museum. The museum was built by Thomas E. D. Philpot in 1900–1 and is situated in the heart of the town at the house where Mary Anning was born. It is a small museum, but one that is packed with some amazing fossil displays that shouldn't be missed. You can read more about the history of the Lyme Regis Museum here. This museum also does fossil hunting tours, so if you want your own personal guide to show you where all those amazing fossils are hidden and what to look for, then this should be your first port of call.
Things to do in Lyme Regis
Dinosaurland Fossil Museum
The Dinosaurland Fossil Museum houses a fantastic collection of fossils. This collection takes up the majority of the ground floor of this building. During your visit, you will be given explanations as to what these fossils are and why they are on the Jurassic Coast.
The Dinosaurland Fossil Museum houses 200 million-year-old Jurassic fossils including;
Ichthyosaur
Ammonites
Belemnites
fish and starfish
Russian trilobites
73-kilo lump of dinosaur poop
Lyme Regis Marine Aquarium
At Lyme Regis Marine Aquarium you can learn about Lyme's maritime history. You can also discover the local fish and marine life of the Jurassic coast up close. The aquarium is situated at the end of the Cobb (harbour wall). The aquarium offers;
local sea creatures
interesting presentations
historical exhibits
Charmouth – Charmouth Heritage Centre
Charmouth beach, as well as Black Ven and Monmouth beach, are also popular fossil hunting beaches. You can reach Charmouth by walking from Lyme Regis during low tide, or you can park at Charmouth beach itself and walk toward Lyme Regis. All of this area to the right and left of the car park is popular fossil hunting territory. Charmouth also has its own heritage centre with amazing fossil collections. Entry is free and they also offer guided fossil hunting walks, which will help you find fossils on the beach.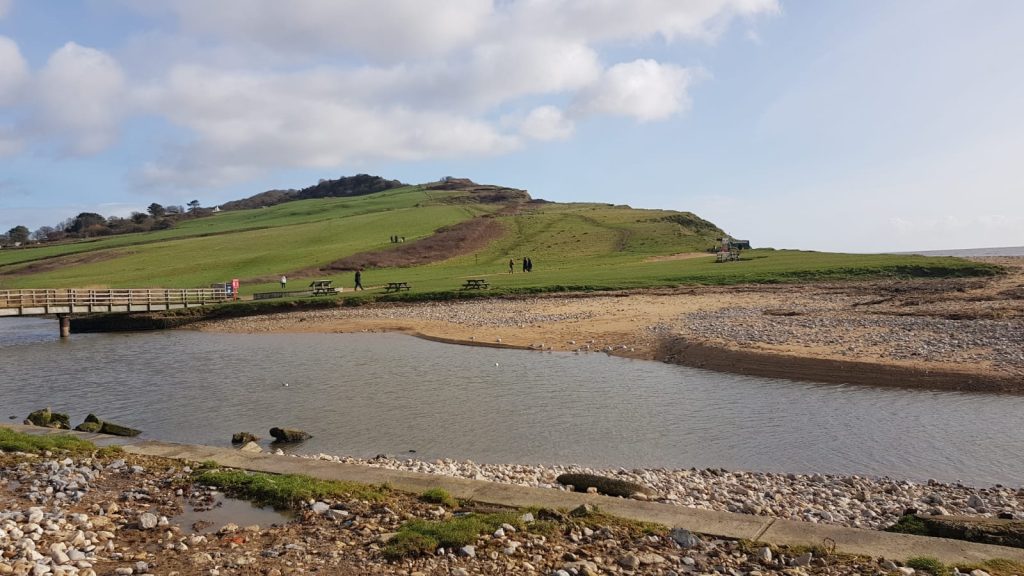 Places to eat in Lyme Regis
The Galley Cafe serves great food and drinks, including an amazing breakfast using locally sourced ingredients, from the best-selling Guinness cake to a wide selection of savoury flatbreads, which are made fresh on the premises. The Galley also has a decent-sized lunchtime menu, offering freshly-baked baguettes with your choice of filling, warming stews or summery salad. The Galley also boasts a traditional Italian-style coffee machine and sources coffee beans from Amid Giants and Idols, who prepare their speciality blends on site. They also offer a selection of wines, as well as some of the best ciders.
The Harbour Inn located on the beachfront, overlooking the Cobb and Lyme Bay, offers family-friendly al-fresco dining. All of the food served at this restaurant is homemade and freshly prepared using local quality produce. Some of the options available at this restaurant are fish pie with salad, beef lasagne with chips and salad, and fish in beer batter with chips and mushy peas. They are also more than happy to accommodate guests with food intolerances, offering dairy and gluten-free meal options on request.
Cobb Arms Restaurant overlooking the Cobb Harbour offers a variety of meals with a nice selection of seafood-based dishes. They also have a children's menu available and can cater to special dietary requirements. The Cobb Arms don't just offer food, they also have accommodation available. There are three luxury rooms to choose from, all of which have en-suites.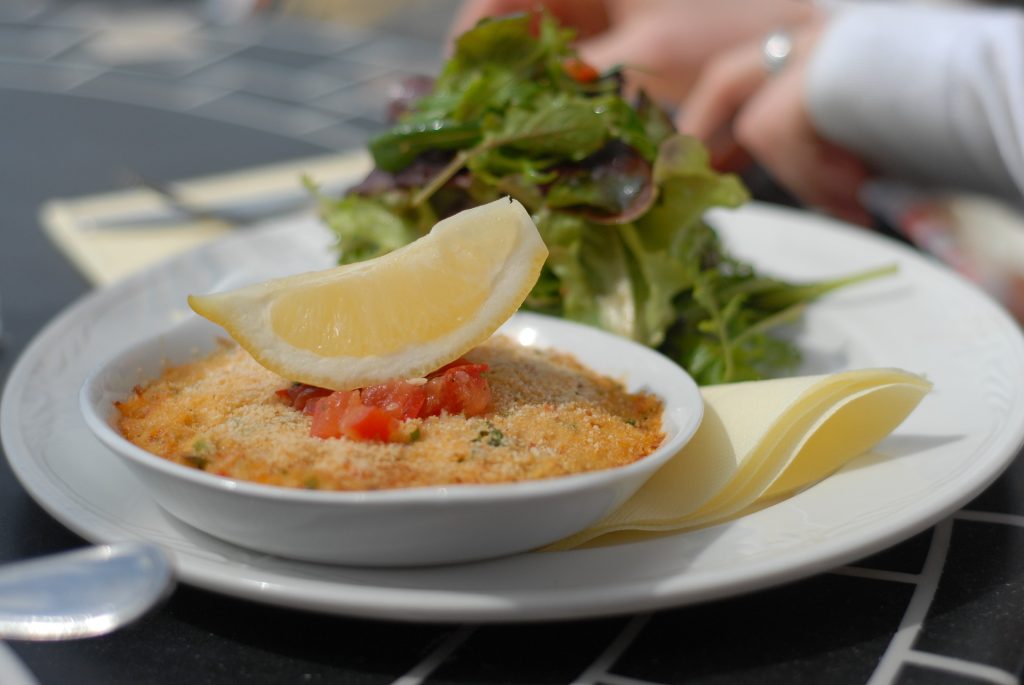 Places stay in Lyme Regis
Rock Point Inn is situated right on the harbour in Lyme Regis on the Jurassic Coast. The inn has recently been renovated throughout and has nine stylish bedrooms overlooking the beach. Each room has an en-suite which comes with complimentary toiletries. Included in the room are a TV, free WiFi, a hairdryer, and tea and coffee making facilities.
There is also one room available at Rock Point Inn that is dog-friendly. The room is located on the first floor with easy access to the outdoors. Dining is also available at this inn with a lunchtime menu and a main menu for evening meals. There is also a children's menu available. There is no parking for the inn but there is a long-stay car park nearby.
Kate's Farm Bed And Breakfast is set in over 95 acres of rolling Devon hills, which are located just three miles from the beach. The farmhouse is a Grade 2 listed building that is over 400 years old. You have a choice of three rooms, the large ensuite family room, the double ensuite garden room, or a double room. Children and dogs are welcome at this property. There is also breakfast and off-road parking.
The Dower House Hotel built in 1905, has six rooms available in the main house, including the luxurious Bracken suite. There are also 15 rooms available in the Lodge, which is a short walk from the main house through the gardens. The bedrooms in the main house are in keeping with the building, and the rooms in the lodge have a more modern feel to them. Included in each room are an ensuite, a flat-screen TV, free wifi, tea and coffee-making facilities with complimentary biscuits and mineral water. There is also free parking, a pool, afternoon tea and breakfast available.
History of Lyme Regis
Lyme Regis is most famous for its fossils, people collected fossils or curios as they called them to earn some extra money. The Anning family was one of those families who supplemented their income by collecting and selling fossils. Mary Anning, a local geological pioneer and an absolutely astonishing woman of her time made some of the earliest discoveries of dinosaur remains at Lyme Regis including;
Plesiosaur
Ichthyosaur
Dimorphodon
Dapedium
Anning's findings contributed to changes in scientific thinking about prehistoric life and the history of the Earth. She fought for her rightful place in a male-dominated environment at a time when women were supposed to do "women's work". What Mary was doing during that time was something quite extraordinary. It wasn't a womanly thing to do. She encountered much discrimination, and sadly, most of the recognition she received for her work came after she died.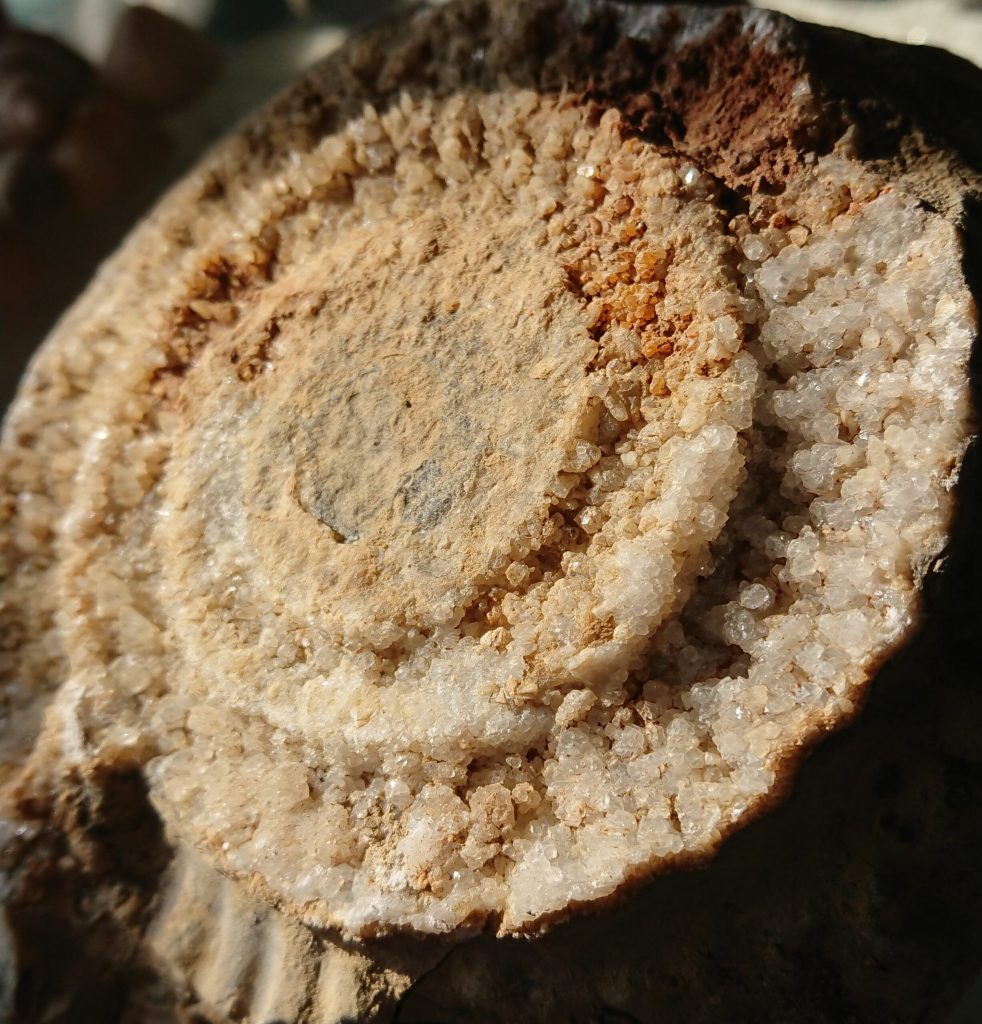 While Lyme Regis is popular for fossil hunting, it also has a rich history that dates back many hundreds of years. It is mentioned in the Domesday Book of 1086. In 1284, "Regis" was added to the original town's name (lym). By the 13th century, Lyme Regis had developed into one of Britain's major ports.
In 1915, on New Year's Day, the HMS Formidable was torpedoed. This was the first major U-boat kill of World War I. When a local lifeboat delivered the body of Seaman Cowan, who was believed dead, to the Pilot Boat Inn in Bridge Street, the owner's dog, Lassie, licked his face and, it was said, brought him back to life. After that, Lassie became a legend in books, radio, and television.