Blackpool Zoo is one of the best zoos we have visited so far. Set in 37 acres of beautiful parkland you will not be disappointed. You can experience close encounters and take away first-hand experience of how these animals live and interact with each other.
Blackpool zoo houses over 1000 animals, including lots of our favourite animals. You will see many amazing animals from elephants to zebras, and cockroaches to dinosaurs there might even be animals that you didn't even know existed!
If you are planning a day trip to a zoo then Blackpool zoo should definitely be on your list. In this article, we are going to tell you everything you need to know about visiting Blackpool zoo so you can make up your own mind about visiting. Keep reading to learn everything about this zoo so you can plan your next animal adventure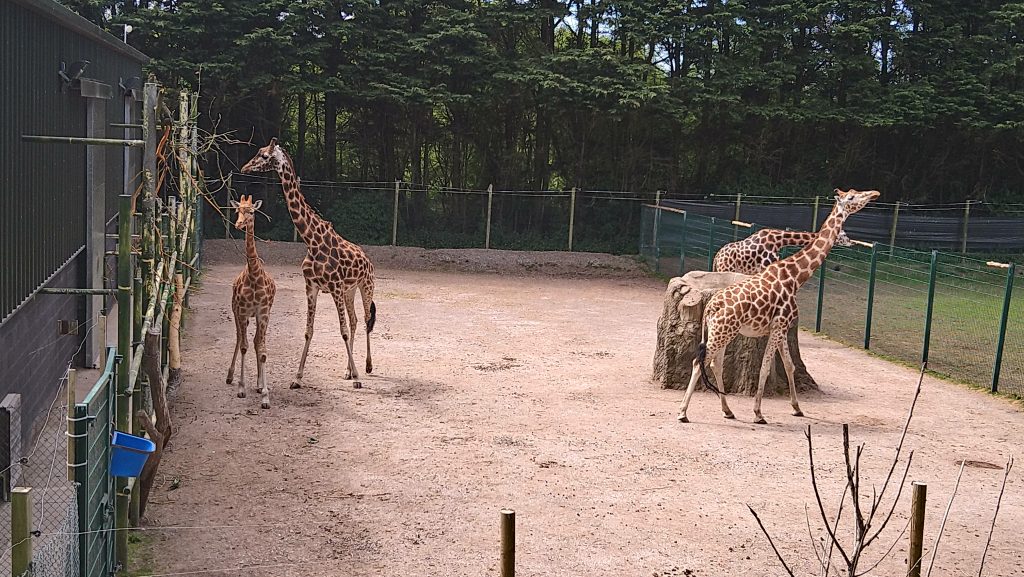 Where is Blackpool Zoo?
Blackpool zoo owned by Parques Reunidos sits on a 32-acre site in England. Based at the seaside resort of Blackpool in Lancashire. It is home to over 1,350 animals from all over the world. The zoo opened in 1972 on a site that had previously housed the Stanley Park Aerodrome the current Blackpool Zoo would replace Dr Cocker's Menagerie and aquarium which was located at the current site of the Blackpool Tower.
How far is Blackpool Zoo from Pleasure beach?
Blackpool Zoo is about 3 miles away from Blackpool Pleasure Beach and it takes around 15 minutes to reach it by car.
Is Blackpool Zoo a good zoo?
Blackpool zoo is an excellent zoo in fact it was named the third best zoo in the UK in 2015 by the TripAdvisor Travellers Choice Attraction Awards, Blackpool Zoo has also been rated the 10th best zoo in Europe and 21st in the world. These awards are based on millions of reviews and opinions written by people who have visited and experienced Blackpool Zoo. Obviously, due to covid, there have been some restrictions put in place but it didn't affect our experience at all.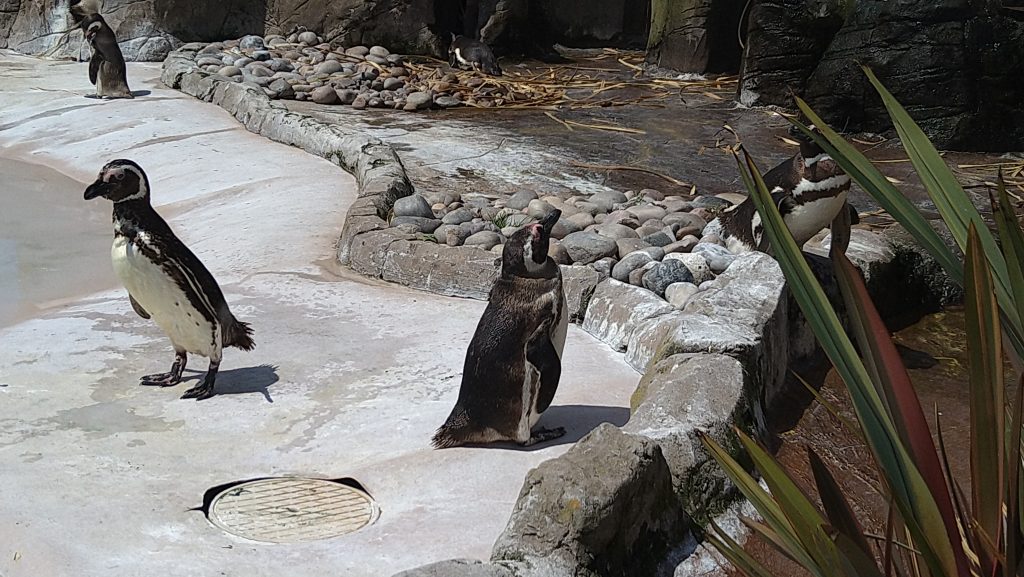 How long does it take to get around the zoo?
It takes on average about four hours to get around the zoo but it can take longer if you stop for snacks or lunch. It is a 35-acre site so if you have little ones it might take a little bit longer. There are also scheduled feeding times and daily talks so depending on the time of your visit you may find yourself backtracking for those.
Which zoo is better: Chester or Blackpool?
Chester Zoo is in Cheshire, England. It was opened in 1931 by George Mottershead and his family. It is one of the UK's largest zoos covering a whopping 130 acres. Obviously being a bigger zoo Chester could be said to be better than Blackpool zoo, but we think it's a personal choice some people might find that Chester zoo due to its size can be overwhelming and would prefer to visit a smaller zoo. Both zoos have a wide range of animals but obviously, Chester being the bigger of the two houses more than 35,000 animals.
Do you have to pay for parking at Blackpool Zoo?
Yes, parking at Blackpool Zoo is £3.00 for the full day, you can pay for parking using cash at the machine. You can pay by card at the visitor services Hub or retail shop which is at the main entrance. When we visited there was also a man at a stand just outside the car park who was also taking payments for parking.
Can you take a packed lunch to Blackpool zoo?
Yes, you are allowed to take a packed lunch to Blackpool Zoo. You can eat your packed lunch at any of the outdoor picnic areas, including lawns or arenas around the zoo.
Something you need to be aware of though is pesky seagulls trying to steal your lunch so be on your guard at all times while eating lunch as they will swoop down and steal it right out of your hands. This can be particularly scary for unsuspecting children so just be mindful and keep the kiddies close, maybe even warn them in advance so they do not get frightened. While you are free to use the eating areas for your picnic please use the rubbish bins provided and leave the areas tidy. There aren't any indoor areas for picnics.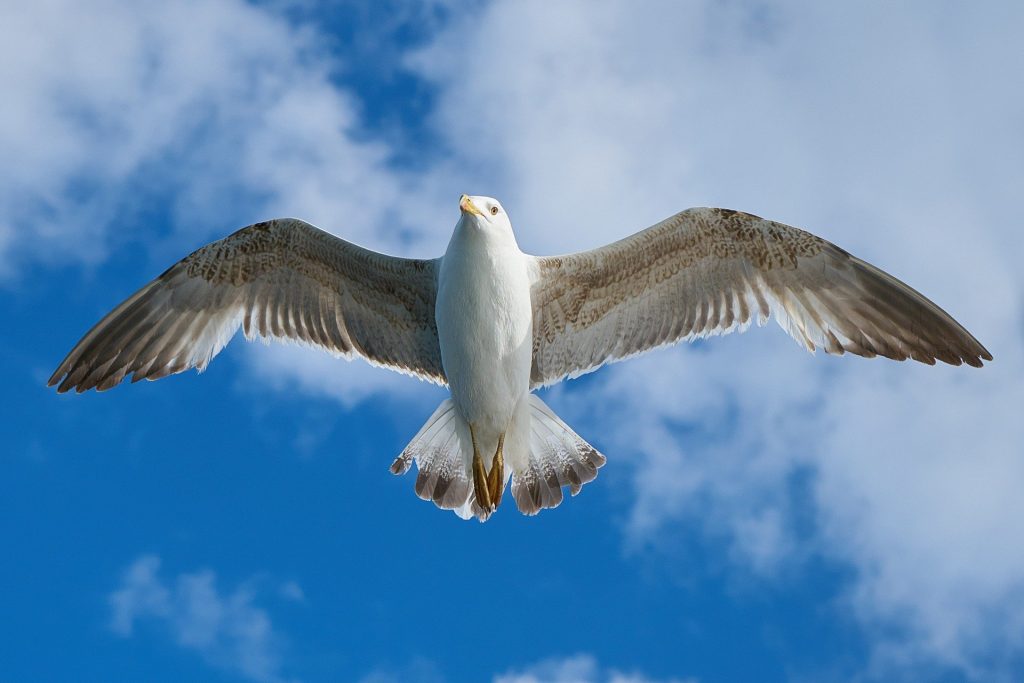 Does Blackpool Zoo have a cafe?
Yes, if you don't want to take your own food you can purchase food at the Lake View Café. The cafe is located next to the Display Bird arena. Due to covid the cafe is currently only serving hot food from the Fast Food section and sandwiches.
What type of animals are at Blackpool Zoo?
You can find all kinds of animals at Blackpool zoo, animals from pygmy marmosets to giant Asian elephants, from aardvarks to zebras, from goats to gorillas.
Here are some of our favourites;
Eastern white pelican
Caribbean flamingo
Giraffe
Elephant
Orangutan
Tiger
Red panda
Lemurs
Squirrel monkey
Pileated gibbon
Bongo
Meerkat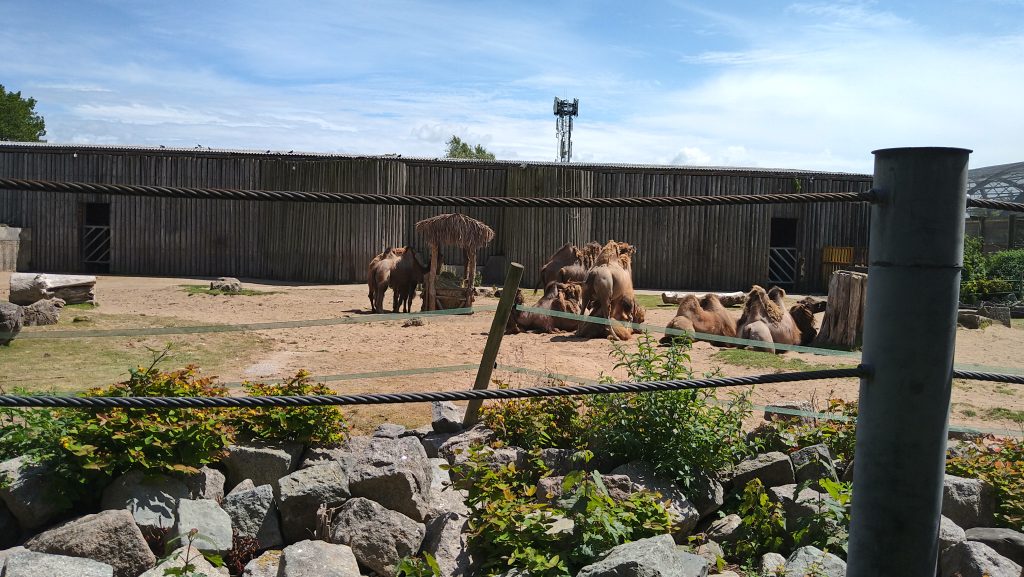 Are there dinosaurs at Blackpool Zoo?
You might be surprised to know that there are actually dinosaurs at black pool zoo, obviously they are not real dinosaurs but they do give you an idea of what it may have been like to walk among the dinosaurs for real. Some of the dinosaurs are animatronic which move and make noises bringing them to life. Watch out for the dino that spits water, he caught us off guard.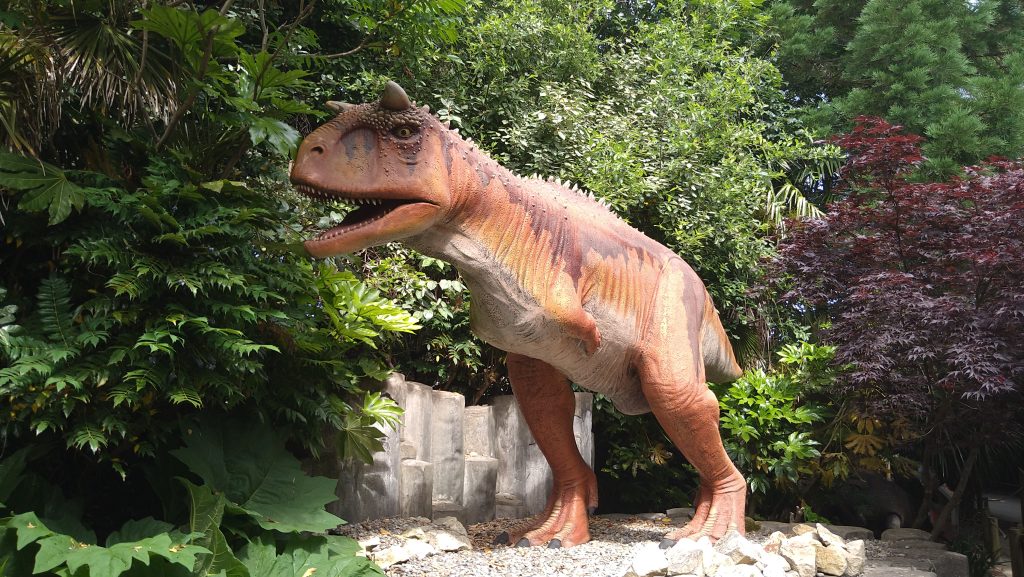 Is Blackpool expensive?
We spent four days in Blackpool and we did it relatively cheaply. We stayed at a caravan park and split the cost between us. But our money saving tip was to use Tesco club card vouchers to pay for entry to attractions. You can double up points and use them towards the cost of tickets. We saved enough vouchers to visit;
Madame Tussauds
Blackpool Pleasure Beach
I think the most expensive part of our trip was the arcades and the clubhouse at the caravan park. I would definitely recommend saving up your club card points and using them to pay for attractions just to make it a little bit cheaper. We also saved money by taking a packed lunch with us on our outings as the cost of food and drink at some locations can be super expensive. However, if you are taking a packed lunch check with your venue first to make sure you are allowed to take it in.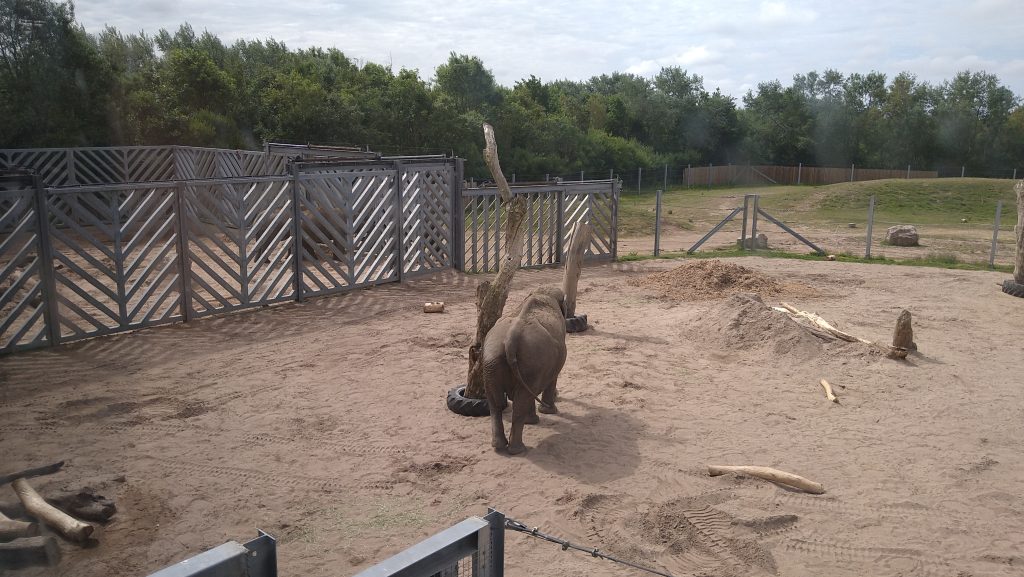 What else is there to do at Blackpool Zoo?
Due to covid, Lemur Wood, the indoor play areas & extra activities are not running at the moment, but there is a large play area called Orang-U-Tangle, which is located by the BBQ kiosk at Orangutan Outlook. Children can run around, climb and swing to their heart's content.
How much is entry to Blackpool Zoo?
Adult (Age 16-59) £22.90
Student (Must show valid Student ID) £20.90
Child (Age 3-15 Must be accompanied by an adult) £17.90
Family of 4 (Maximum two adults per family) £73.50
Family of 5 (Maximum two adults per family) £89.50
Disabled Adult (Age 16+, must show valid proof of disability) £13.90
Disabled Child (Age 3-15, must show valid proof of disability) £10.90
Accompanying carer (One carer per disabled visitor) £9.00
Senior (Age 60+) £20.90
It is important to note that tickets are non-refundable and also cannot be exchanged for a different date so you need to make sure you choose the correct date when booking, to avoid disappointment.
Important ticket information
If you are a disabled adult/child you will need to provide evidence in the form of;
DLA / PIP Letter
Disabled Persons Bus Pass
Access Card
DID Card
Blue/Orange badge
Medical letter
If you are taking children under the age of three with you, you do not need to book or pay for them. You just turn up on the day.
When booking tickets you also have the option for prepaid, you should use this option if you are booking tickets using a voucher or other offer. This includes;
Tesco vouchers
Agent tickets
Members half price guests
Blue Peter badge holders
Complimentary tickets
You must bring your zoo booking confirmation with you on the day of your visit, along with your ticket/voucher/Tesco email voucher code. Admission prices can vary which means they may be different on the day of your visit. If your voucher doesn't cover the full cost of entry you can pay the remaining balance when you arrive.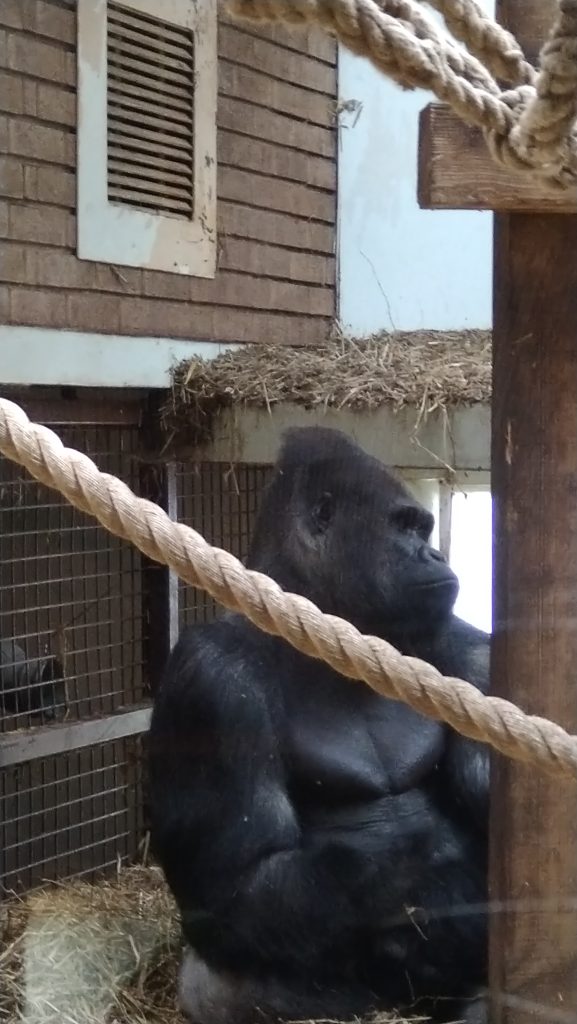 Our visit
We were staying in Blackpool for a few days and wanted to make the most of our trip by packing in as many activities as we could. We thoroughly enjoyed our trip to the zoo, it was well maintained and all of the animals seemed happy and well taken care of. Our favourite animals at the zoo were the penguins, pelicans and wolves. Although we only got a quick glimpse of the wolves, they decided to make their way to the bottom of the enclosure just as we reached the top and as we got to the bottom they turned around and went back to the top. The reason we liked the pelicans and the penguins were that we were able to see them up close, they were so cute! I also really liked the dinosaur part of the zoo as they had moving parts and sounds, the one spitting out the water was great fun.
would we go again?
Yes, we thoroughly enjoyed our visit to Blackpool zoo, and if we ever make a trip to Blackpool again, we will definitely stop by the zoo.
Hotels near Blackpool Zoo
You might want to extend your day trip and stay overnight in Blackpool. Why not stay for a couple of days and take advantage of everything else that Blackpool has to offer. There are lots of options for places to stay nearby. Here are our top recommendations for hotels near Blackpool zoo.
The Village Hotel Blackpool is the nearest hotel located just 0.3 miles from Blackpool Zoo. This hotel is set in 236 acres of countryside, Village Hotel Blackpool has 174 modern bedrooms, dining at the all-day pub and grill and Starbucks. This hotel also benefits from health and fitness facilities including, three squash courts, three tennis courts, indoor and outdoor swimming pools, a golf course, a meeting and conference centre, free wi-fi and on-site parking.
The Ruskin Hotel is just 1.4 miles from Blackpool Zoo, voted number one best value out of 5,254 places to stay in Blackpool. This hotel offers Luxury three-star accommodation with on-site restaurant facilities at Roly's bar, 200 seater Rembrandt's Cabaret Lounge and a separate private function suite. Complete with lifts to all floors, 24/7 reception, porterage and room service/ this hotel also has free wifi, on-site (chargeable) garage parking is limited so be sure to book. Also available at this hotel are 10 brand new 1 & 2 Bedroom serviced suites in the Lodge, which come with fully equipped kitchens, spacious rooms and private access.
Travelodge Blackpool South Shore is located just 1.5 miles from Blackpool Zoo/ this hotel offers budget-friendly accommodation with modern facilities. Comfortable rooms with a flat-screen TV, and free wifi. Travelodge Blackpool South Shore also offers breakfast and on-site parking. This hotel is also located within walking distance of popular attractions like the Blackpool Tower and Blackpool Illuminations.