People have been visiting Blackpool since the 18th century when it was seen as fashionable for higher class people to travel to the seaside for their summer holidays. Back then, it was believed that seawater was a cure-all for disease, so people travelled to Blackpool just to bathe in the sea. Since then, it has grown into the bustling seaside holiday destination that you see today.
Blackpool attractions
There are lots of exciting attractions to visit at Blackpool, and you can buy multi tickets to visit one or all of the attractions. Multi-ticket attractions include;
Pleasure beach
Madame Tussauds
Tower Eye and 4D Experience
Tower Circus
Tower Dungeon
Ballroom
As attractions go, Blackpool Sea Life centre was quite a late addition to the city of Blackpool, opening its doors to the public in 1990. Since then, it has become home to over 2,500 creatures. Some of which were rescued and given a second chance at life.
What can you see at sea life?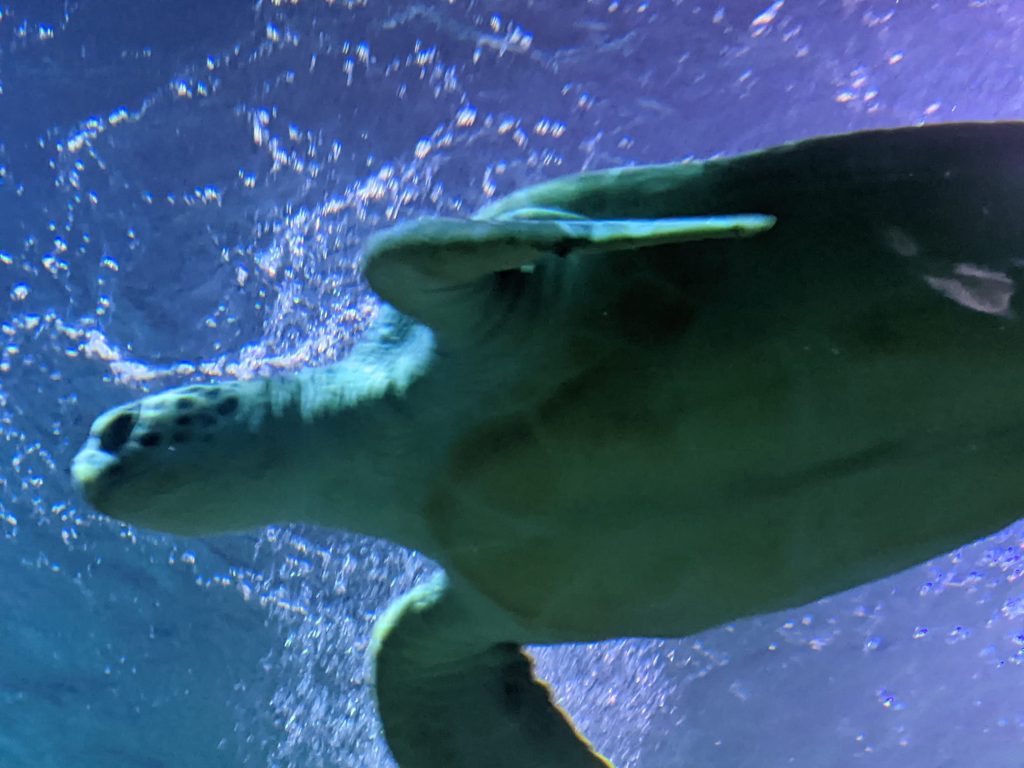 This sea life centre is probably the best one we have visited yet as it is so much bigger than the ones we have visited previously. There are lots of different zones throughout the aquarium, giving a completely different experience in each zone. Starting at the entrance, you will travel through each zone, where you get to experience some fantastic sights, finishing your journey at the gift shop. Here are the zones that you will encounter during your visit.
Rockpool
Rainforest Adventure
Native shoreline
Quayside
Stingray adventure
Shark window
Kingdom of the seahorse
Tropical coral reef
Rainforest adventure
Ocean Tunnel
Four Corners of the World
Oceanview
Children's activity centre
Virtual reality
Behind the scenes
Here are some of the creatures you can see at this aquarium;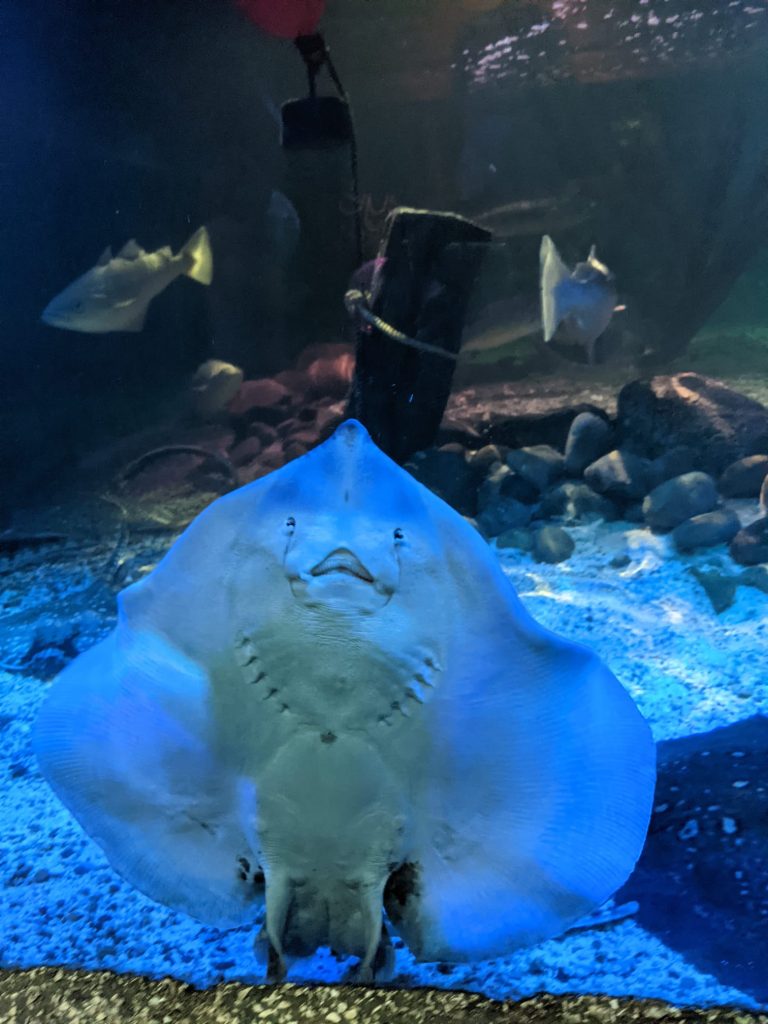 Sharks
Turtle
Seahorses
Clownfish
Jellyfish
Octopus
Stingrays
Blackpool sea life is home to over 2,500 creatures, many of which are on the endangered list. Some sea creatures have been given permanent homes at the aquarium because they cannot be released back into the wild. Many have been bred as part of the conservation projects carried out at the aquarium.
How do you get around?
Blackpool sea life centre is a self-guided walk, but there are live talks, feeding times and behind the scenes tours which all add to the experience. Some interactive touchpoints are located at rainforest adventure and behind the scenes.
Demonstrations and talks are located at the;
Rockpool
Quayside
Stingray adventure
Rainforest adventure
Ocean view
Behind the scenes
There are specific times during the day for these talks, so you will need to check this on the day of your visit.
What else can you do at sea life?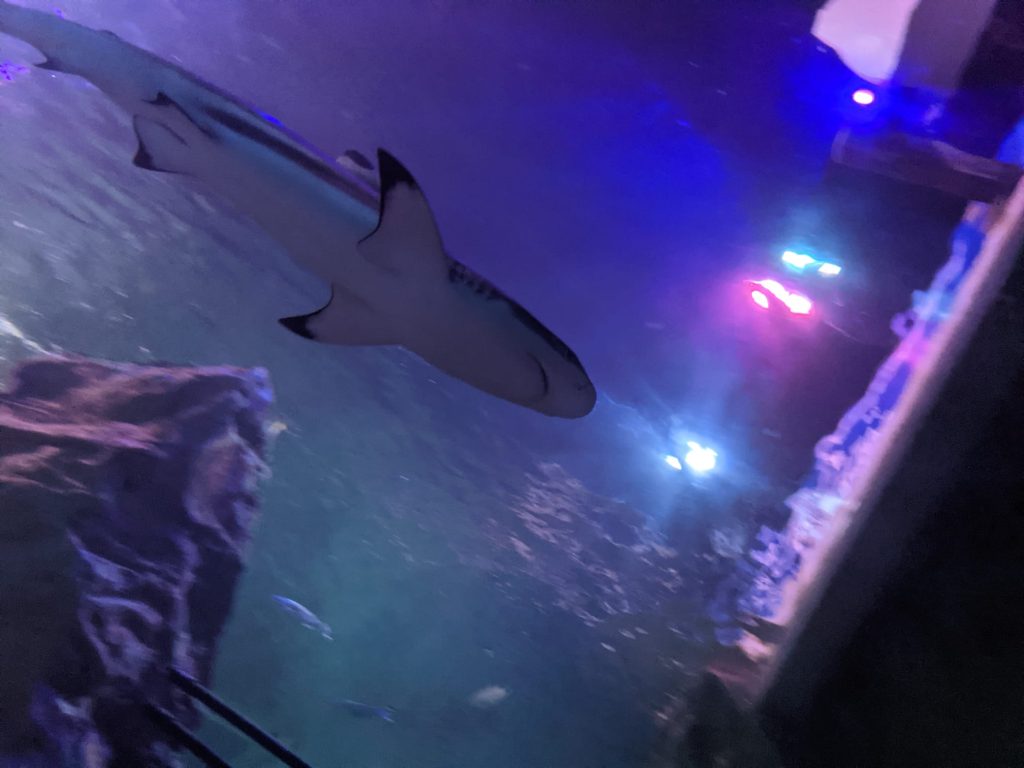 If you feel courageous, you can book a one hour and 30-minute session where you can snorkel with the sharks and the turtle. You will be given full training and supplied with all the equipment for your snorkelling experience. Please note that this is a separate experience that must be prebooked and is not included in the ticket purchase.
You can even book a sleepover at this venue; imagine how amazing that would be. Blackpool sea life also offers quiet sessions for those who are sensitive to noise and other stimuli; you can check online when the aquarium is running these sessions.
Breeding at sea life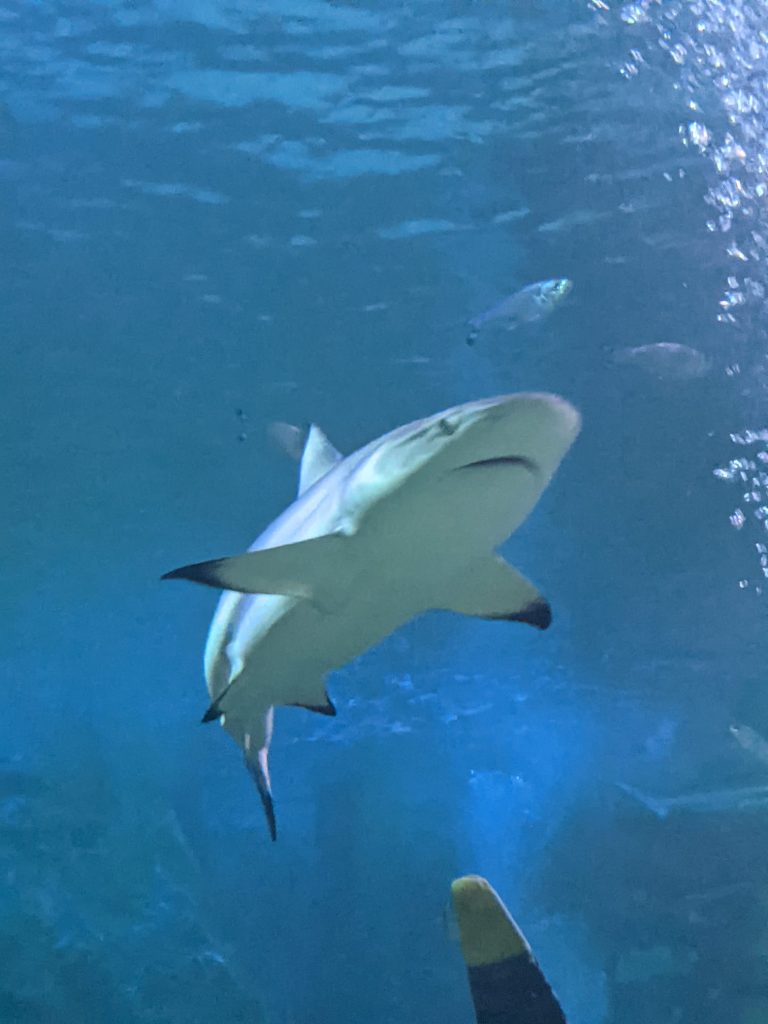 Sea life Blackpool has a dedicated breeding programme in place, so In 2018 when a surprise birth at the Legoland aquarium in Windsor happened, they were only too happy to help, which was handy because, In 2019, twin blacktip sharks were born in Blackpool.
Baby blacktip sharks rarely survive in the wild. Once they are born, they are left to fend for themselves. Sadly, they become the next meal for other predators in search of food, so the successful breeding of these twin sharks is something they can be incredibly proud of. It is the first of its kind here in the UK and has taken a whopping five years to accomplish.
Shark teeth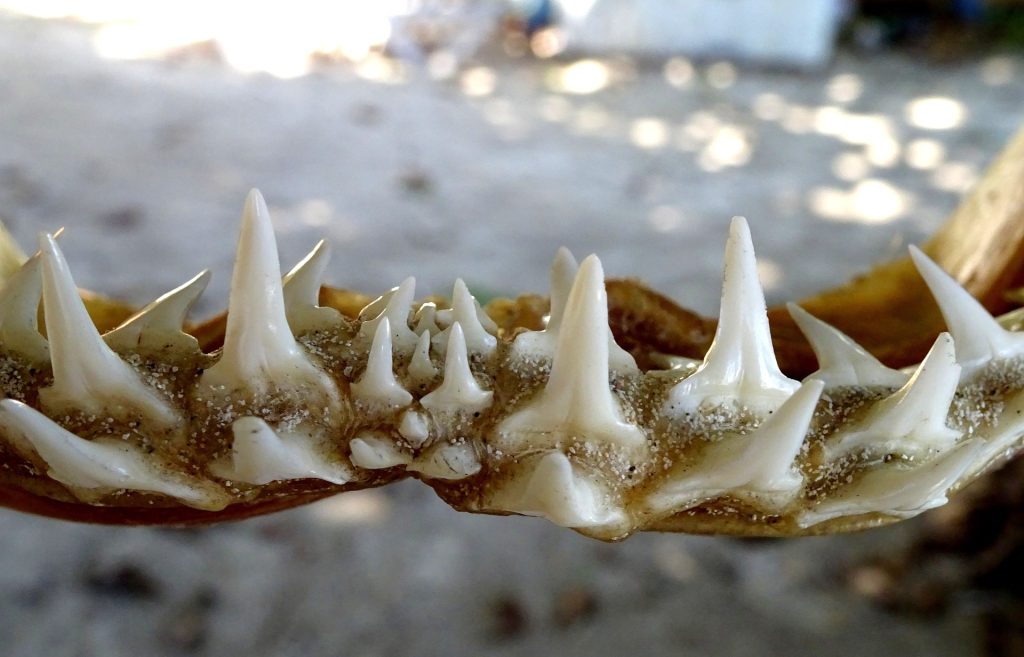 Unlike humans, sharks continually grow new teeth; when they lose one tooth another moves into its place. Surprisingly a shark can lose at least one tooth per week. Sharks teeth are not rooted inside the jaw like ours; instead, they are attached to the skin that is covering the jaw.
The teeth in a shark's jaw are arranged in rows, and the number of teeth a shark has varies from species to species.
When sea life Blackpool emptied the aquarium for the last refurbishment, they found a whopping 12,000 shark teeth hidden in the gravel. They have discovered teeth from every species of shark that has ever lived in this aquarium.
The most significant number of teeth found were from black-tipped reef sharks, which is not surprising as this species sheds a whole row of teeth once a month. Among the teeth found were many sand tiger teeth, which is surprising as this shark species hasn't been in this aquarium for over eight years.
The teeth found in sea life Blackpool are now being used to conduct vital research on the effects of different water temperatures and how these temperatures might have impacted sharks' survival. The goal is to understand better how cooling waters in prehistoric times caused evolutionary changes while warmer waters led to shark extinctions.
Conservation
Did you know, an estimated 26 million tons of plastic ends up in the ocean? This plastic waste has a significant impact on the creatures that live there. It's not just the plastic that you can see that harms sea creatures; we have a massive problem with microplastics. Microplastics are tiny plastic particles; these plastic particles can be ingested by marine life – causing unknown health problems and even death.
There are ways you can help Blackpool sea life in their conservation efforts, and that's to help protect the creatures that live in the ocean by keeping our beaches clean.
You can take part in monthly beach cleans, which are held in association with;
Love My Beach
Marine Conservation Society
Environment Agency
Blackpool Council
As an added bonus, anyone who volunteers to help beach clean can get free entry to Sea Life Blackpool. You will need to get in contact with one of the above authorities to take part.
Our visit
We hadn't planned on visiting the sea life centre on the day we went; in fact, we had initially booked to go to the tower dungeon. For some reason, the website allowed us to book tickets when the venue was closed. We spoke to the lady at reception, and she told us this was a glitch that happened regularly when booking multi tickets, so we switched our tickets to the aquarium instead. Although we were disappointed we didn't get to see the tower dungeon, we weren't disappointed with the aquarium.
I think everyone's favourite part of the aquarium was definitely the ocean tunnel and ocean view; sitting in the tunnel watching sharks swimming above your head was something special. It was a very relaxing experience but mesmerising all at the same time. We also loved the stingray; whenever they passed, it looked like they were smiling. Such an incredible feeling to be that close to sea creatures without actually being in the sea.
Would we visit again?
Yes, we thoroughly enjoyed our visit to sea life Blackpool, and if we ever make a trip to Blackpool again, we will definitely stop by the aquarium.
Tip* save up your Tesco club card vouchers and double up your points to use on tickets. We saved a fortune on activities during our holiday, which made it even better; however, it still would have been amazing if we had paid full price.