Visit London – Our Travel Guide to Visiting This Bustling City.
This article contains affiliate links. To find out more about affiliate links click here.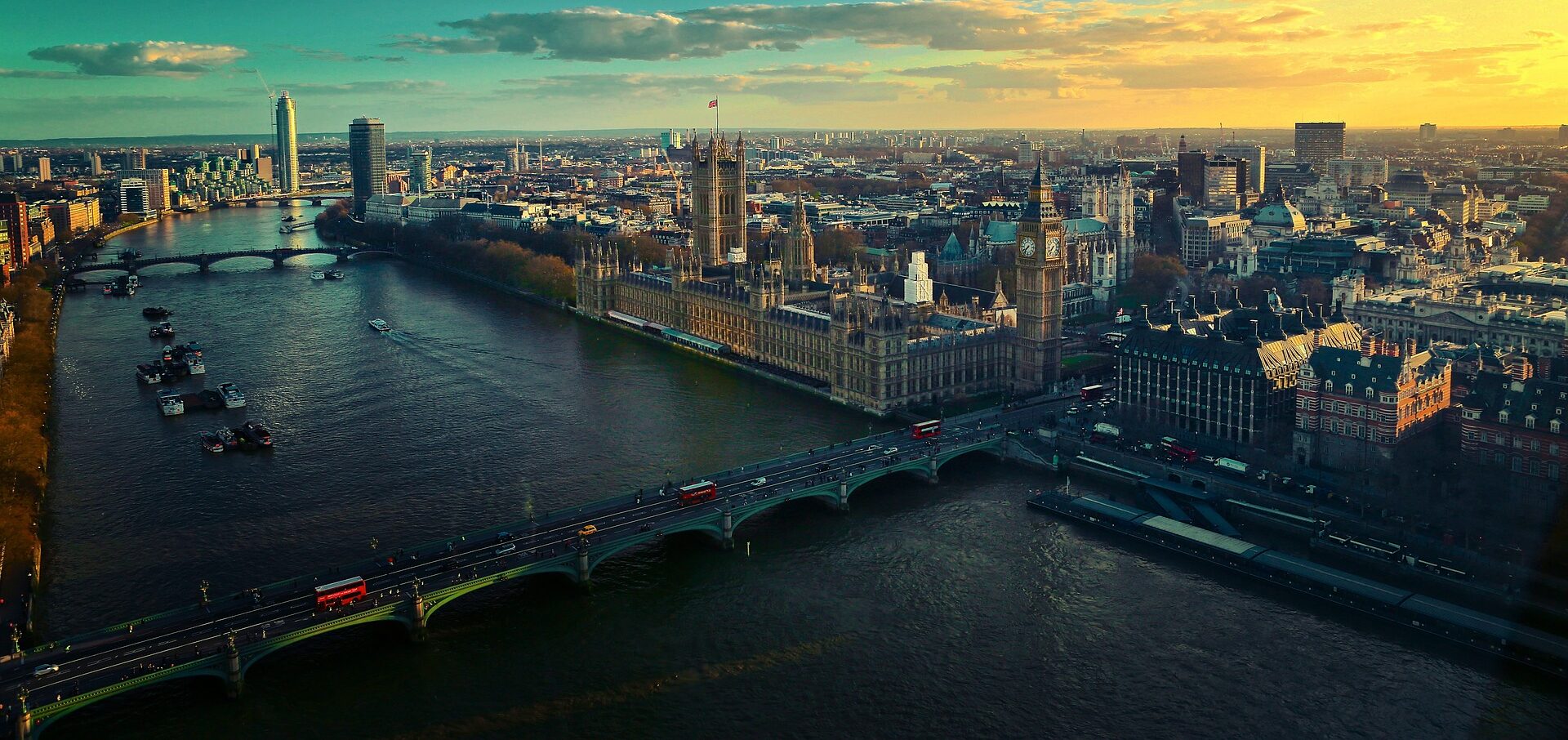 Where is London?
London is the capital and largest city of England and the United Kingdom. It is located in southeastern England, on the banks of the River Thames. London is a global city with a rich history and a diverse culture. It is home to many iconic landmarks and attractions, such as the Big Ben, Buckingham Palace, and the London Eye.
Why Should You Visit London?
If you are looking for an adventure with lots of variety, then London is the place to be. This huge city is home to so many different activities that it's impossible to do it all in one weekend. London is one of those places where you can keep coming back for more and you'll never be stuck looking for things to do. There's a great mix of things to see and do, including tourist attractions, exhibitions, walking tours, museums, and so much more!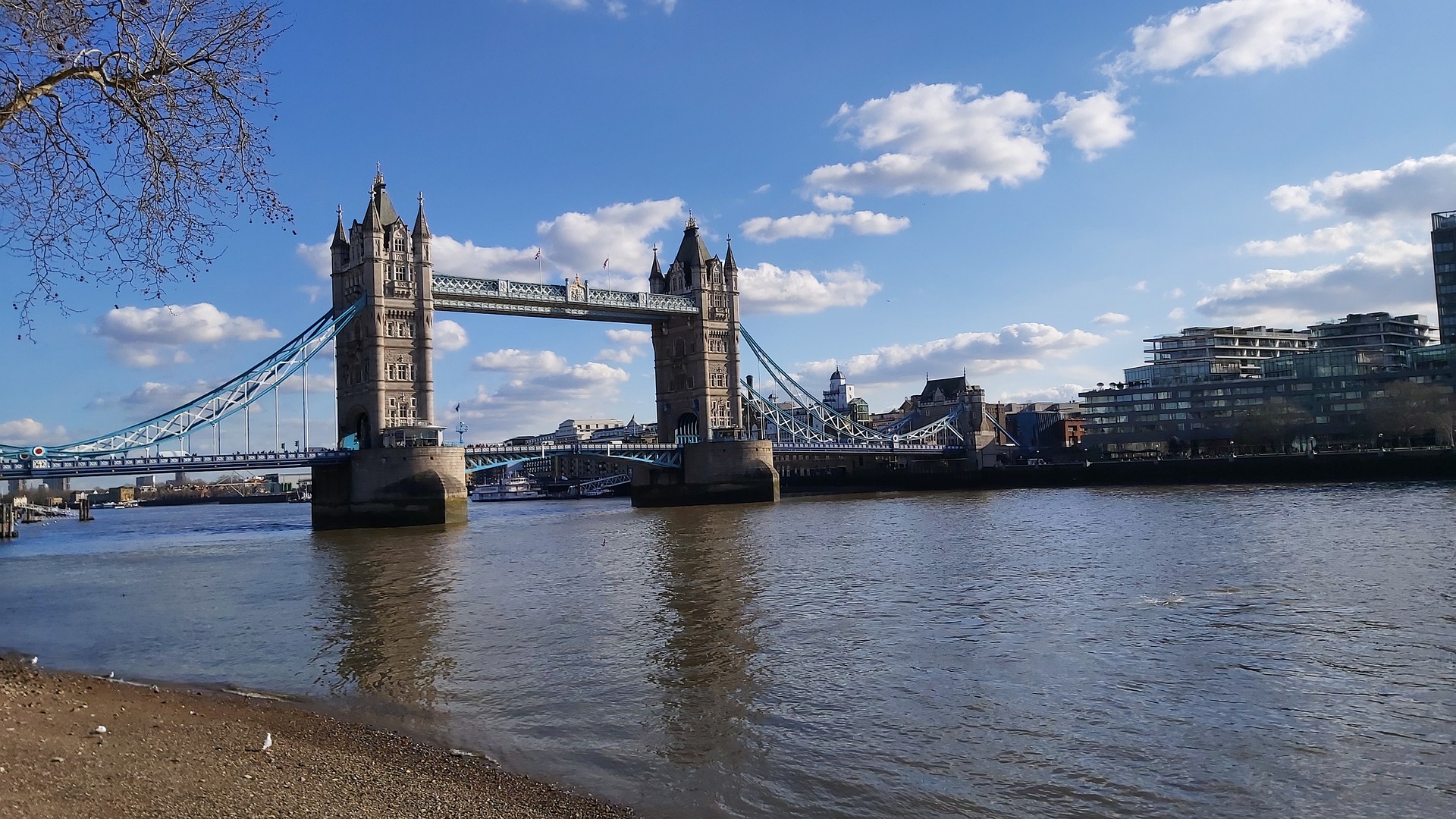 London is a city that has a particularly long history, dating all the way back to when it was first founded by the Romans in 43 AD. Their reign lasted all the way up until the fifth century AD, when the Empire fell to Anglo-Saxon invaders. 
Centuries later, in the 9th century, Vikings attacked, which led Danish settlers into the area. This encouraged trade and businesses opened in the town, which at the time, was known as the Kingdom of Essex. Over time, the town was transformed into the first urban centre of England, but this wealth and power attracted others, and it was finally captured by King Alfred the Great in 886.
After England was conquered following the Norman invasion, new laws were established by 
William Duke of Normandy, the King of England. Interestingly, the Tower of London was built during his reign. Eventually, London emerged as the capital of England.
Over time, the city became well known for the distribution of goods, and by the mid seventeenth century, more than 500,000 people lived there. However, the poor living conditions were responsible for the rapid spread of the Great Plague, which killed more than 70,000 people. A year later, the Great Fire of London burnt down most of the city. It wasn't until 10 years later that the city was finally finished being reconstructed, including new architectural masterpieces like St Paul's Cathedral. 
London soon became the centre of English social life, with places like palaces, theatres, and museums in the midst of the city. The industrial revolution later brought millions of people to the area, and London has only continued to grow since then. 
London is a city with a long history and a big reputation for being packed full of different things to see and do. Below, you can find a list of some of the best things to do in central London to keep yourself busy.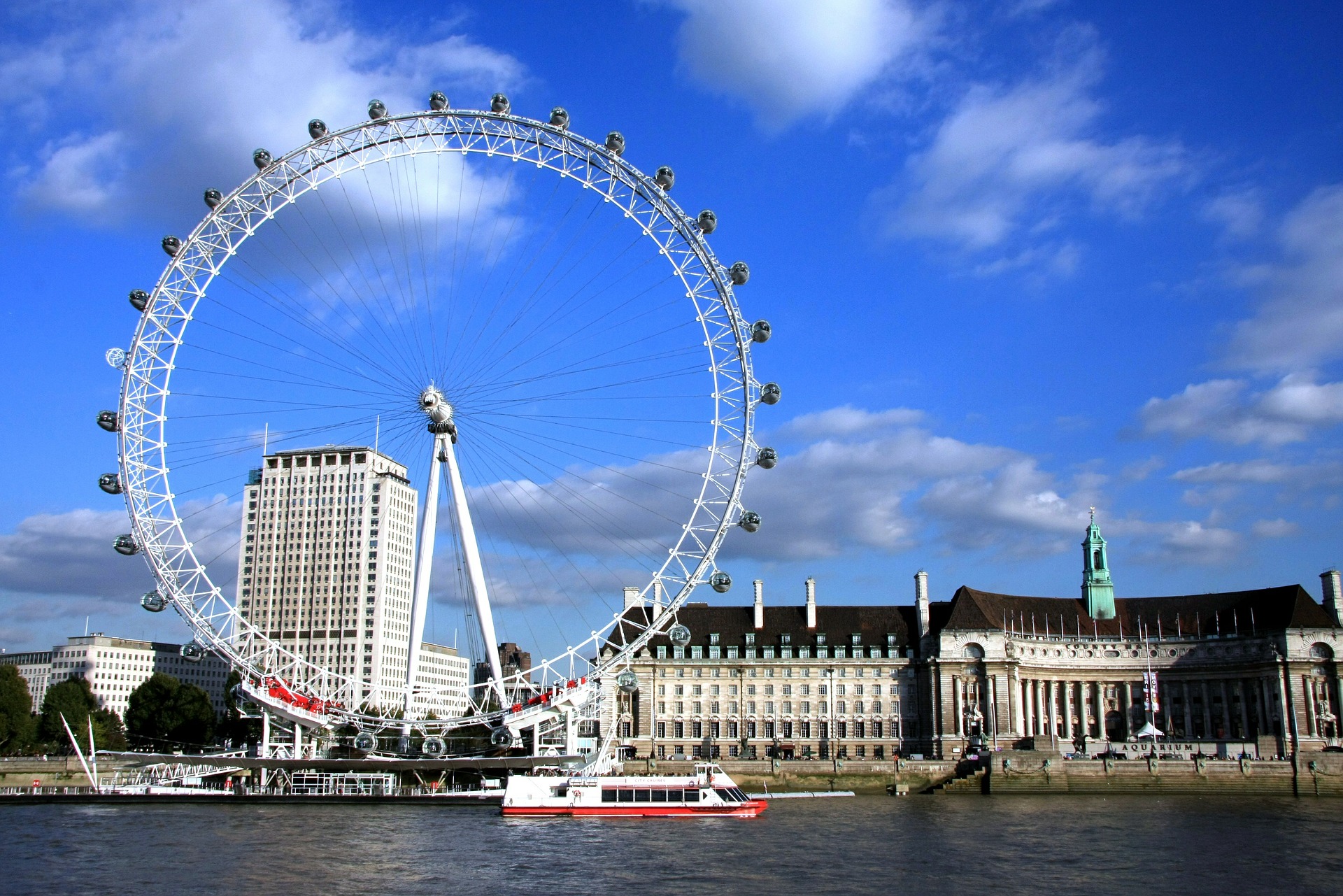 1. The London Eye
The London Eye, also known as the Millennium Wheel, is an observation wheel that can be found on the South Bank of the River Thames in London. It is the tallest big wheel in Europe, and the most popular paid tourist attraction
2. The tower of London
The Tower of London is an iconic historical fortress that you can visit to see the crown jewels for yourself, meet the famous ravens of the tower, and discover captivating stories about its history. You can even explore one of the most famous unsolved historical mysteries of the young princes in the tower.
3. London Dungeons
If you're looking for a fright, the London Dungeon is a thrilling attraction that will transport you back in time throughout different points in London's history. You'll be able to experience the events through your own senses as history unfolds before your eyes.
5. Madame Tussauds London
If you can't meet your idols, why not take a trip to Madame Tussauds and see their incredible wax figures instead? You can see wax figures of the royal family, your favourite music icons, the Marvel Hall of Heroes, and so much more.
6. Sea Life London
Why not discover an amazing underwater world at Sea Life London? You can discover more than 500 different species from all around the world at this attraction while making your way through 14 themed zones across 3 floors. You can spot magnificent sharks, colourful coral inhabitants, and other wonders of the ocean all in one place.
more Things to see and do in London
Visit the theater
London is home to numerous theaters showing critically acclaimed productions that have been running for decades. It's possible to catch a wide variety of plays and productions in London, not just well-known musicals like Les Misérables, The Phantom of the Opera, Mamma Mia!, and The Lion King. The West End of London is where you can see everything from murder mysteries and horror shows to comedies, operas, and dance performances. There is also a chance that you will get to see some of the biggest names in theatre and film performing in person.
Visit londons top museums
In my opinion, London has some of the best museums in the world, including the Tate, British Museum, City Museum, National Gallery, and Historical Museum. There are so many museums in London that it would take more than one visit to see them all. One of my favourite museums is the Natural History Museum, which has over 80 million items in its collection, some of which were collected by Charles Darwin. It's a great place to take the kids because it has so many fascinating fossils to explore.
Take the Warner Bros. Studio Tour
The Warner Bros. Studio Tour is located in Leavesden, the same town where the Harry Potter movies were filmed. The Warner Brothers Studio features an interactive exhibit and studio tour devoted to the wizarding world of Harry Potter. There are two soundstages and a backlot for guests to explore, as well as everything from props to animatronic creatures to jaw-dropping special effects that were used in the making of the movies.
Visit The Tower of London
The Tower of London is a famous mediaeval fortress in England with a bloody reputation. Both a royal palace and a notorious prison have stood on this site. Enter the past and experience the bloody history of England. In this tour, you will learn about the horrific methods of torture used on prisoners in the Tower during the 16th and 17th centuries.
Visit the Sherlock Holmes Museum
London's most famous fictional detective, Sherlock Holmes, has his own museum dedicated to his fictional world. You'll be transported to Victorian England and right into the middle of some of Holmes' most famous cases here.
That's not even the best part! The museum is housed in the actual location that served as the inspiration for the tales. Anyone who enjoys the Sherlock Holmes stories would benefit from a visit to this museum. Even if you're not familiar with the works, you can still get a sense of what inspired them by visiting this location.
Jack The Ripper Tour
The original Jack the Ripper tour (established in 1982) takes you to a number of locations important to the Jack the Ripper murders, such as the old historic building where a key suspect worked as a barber in the basement. the doorway where Jack the Ripper might have written an ominous message. The creepy, dark alleyway that the woman, who many people believe was Jack the Ripper's victim, walked down with her killer on August 7, 1888, in the early hours of the morning, was near the bar where Mary Nichols spent her "doss" money before her body was found nearby early on August 31, 1888, making her widely regarded as the first victim of Jack the Ripper. You will be made aware of the terrible fallout from the murder of Annie Chapman, Jack the Ripper's second victim. The former convent where the last ripper victim desperately sought refuge before being murdered across the street, as well as the doorway where the lone surviving Jack the Ripper clue was discovered.
Visit Buckingham Palace
Throughout the world, Buckingham Palace is known as the royal residence, the site of important national and royal events, and the stage for the traditional Changing of the Guard ceremony. you can visit the beautiful State Rooms on selected dates during, winter, spring, and summer.
London Tourist Atraction articles
Check out our articles for more indepth details on London's most popular tourist attractions.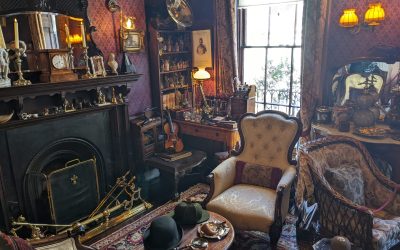 The Sherlock Holmes Museum is a quirky recreation of the world of London's most iconic fictional detective, Sherlock Holmes. Here, you can immerse yourself in the Victorian world of Holmes and some of his most famous cases. The best part? This museum is actually...
You are bound to work up an appetite on your way around central London, and thankfully, there are thousands of places to eat to choose from. London has restaurants for almost every cuisine that you can think of.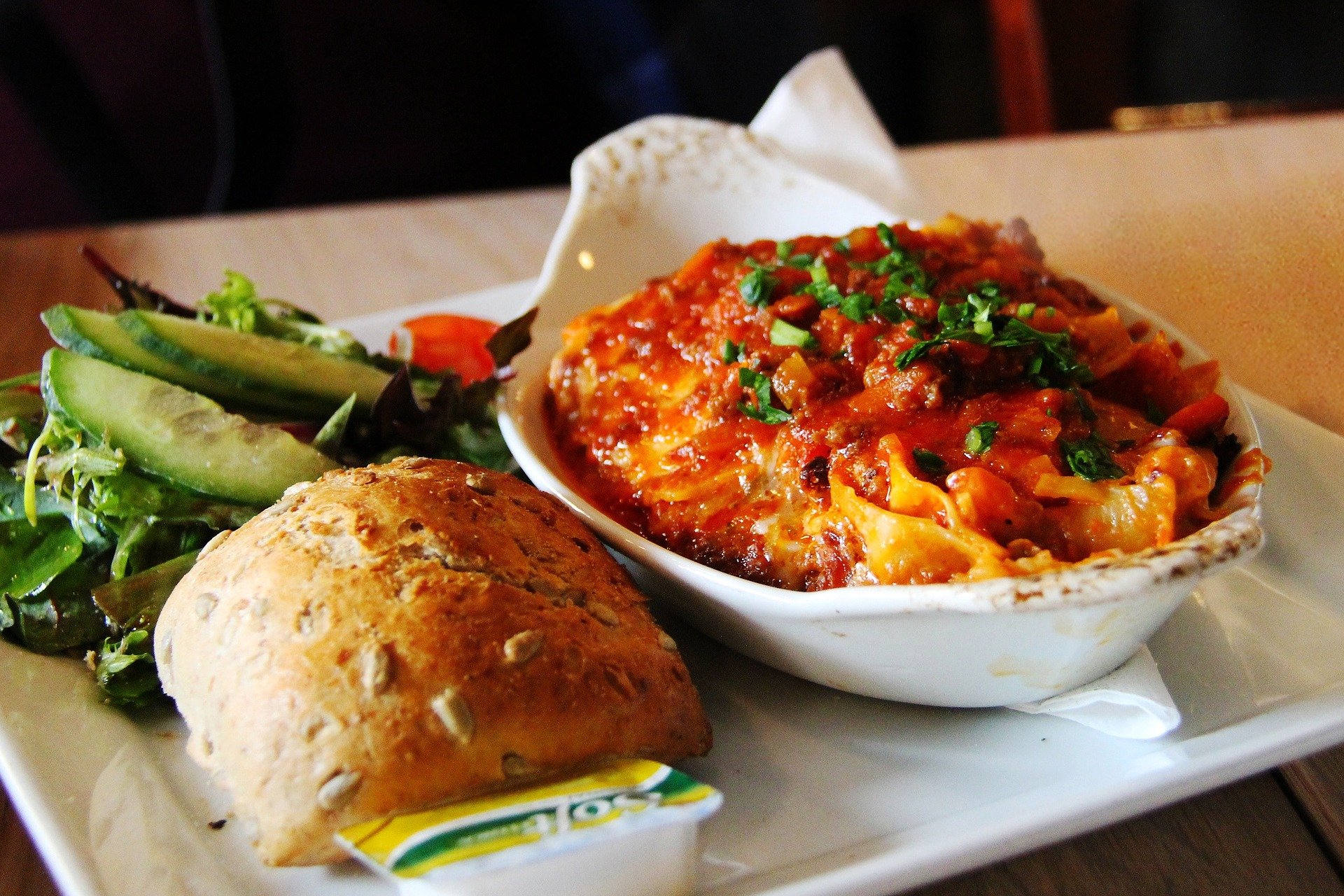 Nora Café is the perfect place to stop for a bite to eat on a busy day for breakfast, brunch, lunch, or dinner. You can expect mouth watering British cuisine at excellent value, with various options to choose from on the menu. Nora Cafe has everything from a full builder's breakfast or delicious pancakes to burgers and the nation's favourite, fish and chips. They also offer vegan and vegetarian options. 
Bruce burgers tries to cater to everyone, offering vegan, vegetarian, and gluten-free options. As you may have already guessed, they offer delicious burgers as well as various types of wings and other gourmet classics.
If pizza is your guilty pleasure, then you should check out Gordon Ramsay Street Pizza, which offers vegan, vegetarian, and gluten-free options. You can enjoy bottomless pizza and amazing cocktails and eat until your heart's content. You can either go for a classic margarita or pepperoni, or be more adventurous and ask your server for the daily special at the time of your visit.
Blacklock City is a top chophouse that follows all the traditions of the original chophouses that were first established in the 1690s. This restaurant brought life back to an old electricity substation that was set in the basement of a Grade II listed building. They claim to offer the best value grass fed meat in the country for great value, and they offer an extensive menu with a wide variety of options. For a cooked dinner that's 'almost as good as mums', you should visit on a Sunday.
If you want to make the most of your visit, why not stay for a few days? You can always book a hotel or B&B so you can spend more time exploring everything that London has on offer.
The tower hotel can be found in between the River Thames and St Katharine Docks, so you'll be sure to have a scenic view of London from the hotel. It's right next to the Tower of London with an up close view of the Tower Bridge. This hotel is also near various transport options, so you won't have to go far to travel across the vibrant city and experience the best of what London has on offer.
If you are looking for great value to see you through your stay, then the Central City Travelodge could be the perfect choice for you. This is a family-friendly hotel that has some of the best London landmarks right outside its doors.  You'll be right by the Shard and the Tower of London, making it the perfect place to stay for tourists and explorers alike.
The Park Plaza London Park Royal hotel is ideal for those that are seeking efficiency and comfort in a gorgeous modern hotel with some extra class. This hotel is just a short tube ride away from anywhere you could possibly want to visit in London, and it's not too far from major motorways, making it easy to get to by car. The hotel itself offers breakfast, lunch, and dinner throughout the day, as well as excellent wines, beers, and cocktails for a chilled out evening.
You'll find the Urbany Hostel London in the heart of fashionable Notting Hill, close to both Hyde Park and the world-famous Portobello Market. Urbany Hostel offers budget friendly accomodation for 18-40 year olds. This hostel has both private and dorm rooms available, a secure luggage room for early check-ins and lockers.
London places to stay articles
Check out our articles for more indepth details on London's most popular places to stay, including; hotels, B&B's and Hostels.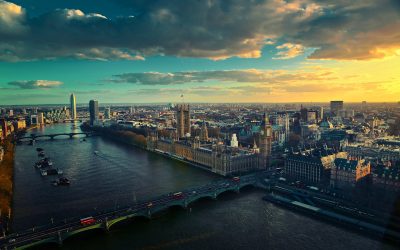 There are many reasons why London is one of the most famous and stunning cities in the world. It has some of the world's finest eateries, watering holes, and tourist hotspots, but it also has more than 2,000 years of history waiting to be explored in its world-class...
how to travel safely in London
When you visit a new place for the first time, especially if you don't know what to expect, it can be a very daunting experience. London, like any other major city, can make visitors nervous about their personal safety.
Here are a few more things you can do to stay safe while travelling in London:
Stay aware of your surroundings at all times and trust your instincts. If a situation or location feels unsafe, avoid it.
Avoid carrying large amounts of cash or valuable items with you. Keep your valuables in a safe place, such as a hotel safe or locked bag.
Be cautious when using ATMs and only use ones that are located in well-lit, populated areas.
Avoid wearing expensive jewelry or clothing that may make you a target for theft.
Keep your personal belongings close to you at all times, and don't leave them unattended in public places.
Avoid walking alone at night, especially in unfamiliar or isolated areas.
Use licensed taxis or Uber instead of getting a taxi off the street.
Research your destination thouroughly before you travel, and familiarise yourself with local laws and customs.
If you do encounter any problems while travelling in London, contact the police (999) immediately.
How to save money traveling in London
London is a big city with lots of sights to see, pubs, restaurants, and shops. Visitors can easily spend lots of money in a short amount of time. Our best piece of advice while visiting London is to create a daily spending budget to make your spending money stretch much further.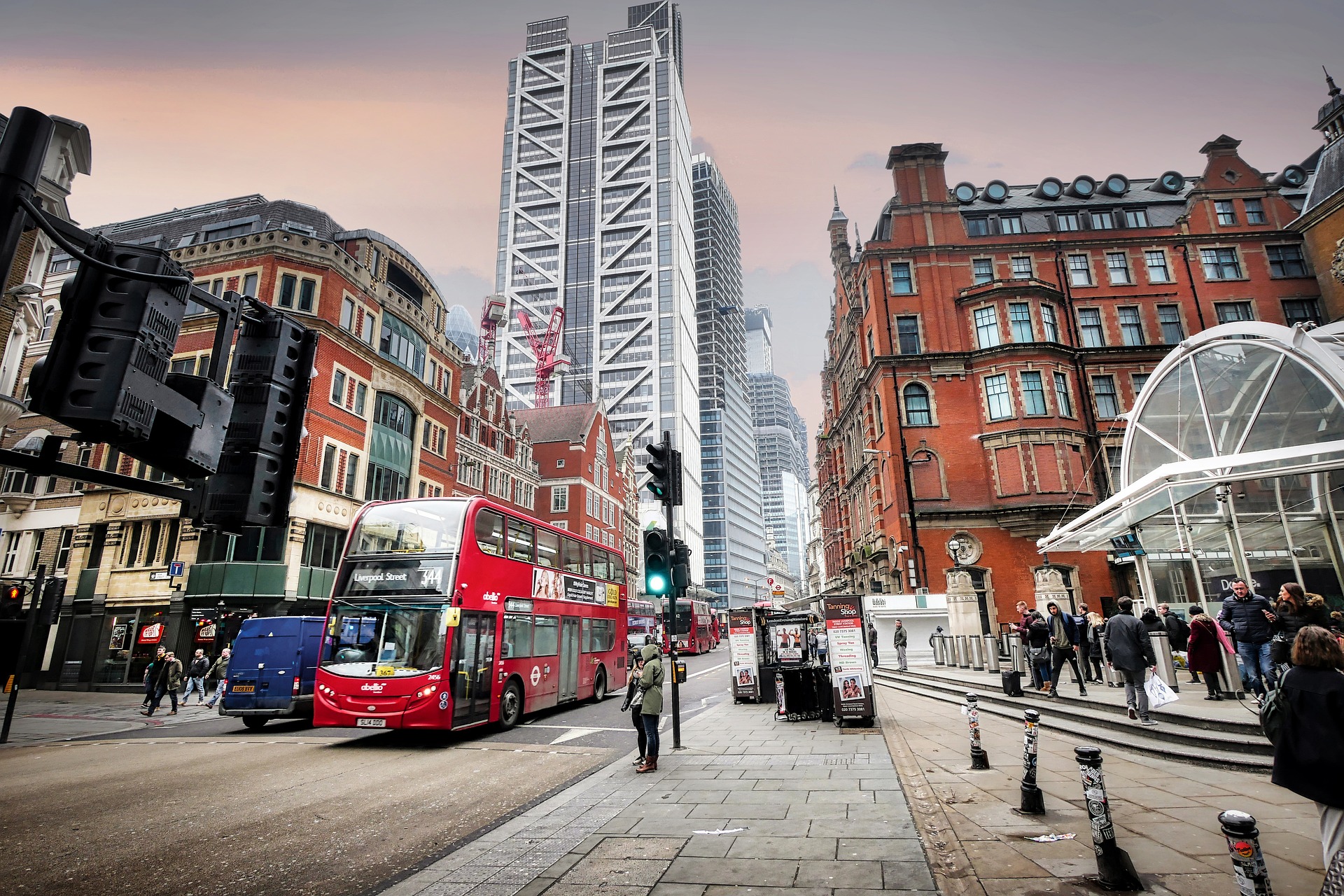 Here are some other suggestions for cutting costs while visiting London:
Book your flights and accommodations in advance to take advantage of early bird discounts and special offers.
Look for budget-friendly accommodation options, such as hostels or Airbnb rentals.
Consider purchasing a travel pass, such as an Oyster card, to save money on public transportation.
Eat at local restaurants and food markets instead of tourist traps to save on food costs, or better still take a picnic and don't forget to bring a drink.
Take advantage of free or discounted attractions, such as walking tours or visiting museums on designated free days.
Consider purchasing a London Pass, which offers free entry to many of the city's top attractions.
Use public transport instead of taking taxis to save on transportation costs.
Avoid buying souvenirs at tourist shops, and look for locally-made products at markets or local shops instead.
Research discounts and special offers before you travel, and take advantage of them when possible.
There are many ways to travel in and around London, but it's important to plan your routes in advance and give yourself plenty of time since the city can get busy and congested. Here is some of our best advice for getting around London more easily.
Public transport: London has an extensive network of buses, trains, and underground (called the "Tube") trains. You can use a contactless payment card, such as an Oyster card, to pay for your rides.
Taxis: London is famous for its black cabs, which can be hailed on the street or booked in advance. You can also use ride-sharing services, such as Uber, to get around the city.
Walking: Many of London's top attractions are within walking distance of each other, so you can save money and get some exercise by exploring the city on foot.
Bicycling: London has an extensive network of bike lanes and rent-a-bike stations, so you can easily explore the city by bike.
Driving: If you prefer to drive, you can rent a car and navigate the city using a GPS device or map. Keep in mind that traffic in London can be heavy, and parking can be expensive.
The cost of travelling to London will vary depending on your individual needs and preferences. Some of the main factors that will affect the cost of your trip include the following:
Flights: The cost of flights to London will depend on your departure city, travel dates, and the class of service you choose. You can expect to pay anywhere from £300 to £1,500 or more for a round-trip ticket, depending on these factors.
Accommodation: The cost of accommodations in London will vary depending on the type of property you choose, its location, and the time of year you visit. Budget-friendly options, such as hostels or Airbnb rentals, can start at around £10 to £60 per night. Mid-range hotels can cost around £80 to £140 per night, while luxury hotels can cost £300 or more per night.
Transportation: London has an extensive public transportation network, and you can use an Oyster card to pay for your rides. Prices will vary depending on the type of transportation you use and the distance you travel, but you can expect to pay around £10 per day for unlimited travel on buses and trains.
Food: The cost of food in London will depend on where and what you eat. Eating at local Takeaways and food markets can be relatively inexpensive, costing £5 to £10 per person. A meal at a mid-range restaurant will typically cost around £20 to £30 per person. Dining at high-end restaurants is around £25 to £50 per person. You can cut costs even further by doing your grocery shopping and taking a picnic on day trips. A weekly shop will cost between £40 and £60. 
Attractions: The cost of visiting attractions in London will vary depending on the type of attraction and whether or not you purchase a discount pass. Many attractions offer discounts for students, seniors, or families, so be sure to check online before purchasing tickets, as most attractions offer extra discounts when booking online, for example 2 for 1, or buy one get one half price.
Miscellaneous expenses: Other costs to consider when travelling to London include souvenirs, entertainment, and personal expenses such as toiletries. You should budget around £50 per day for these expenses, depending on your needs and preferences.
Overall, the cost of travelling to London will depend on your individual travel style and the length of your stay. A budget-friendly trip to London can cost around £1,000 to £1,500 for a week, while a luxury trip can cost much more.
London on a Backpacking Budget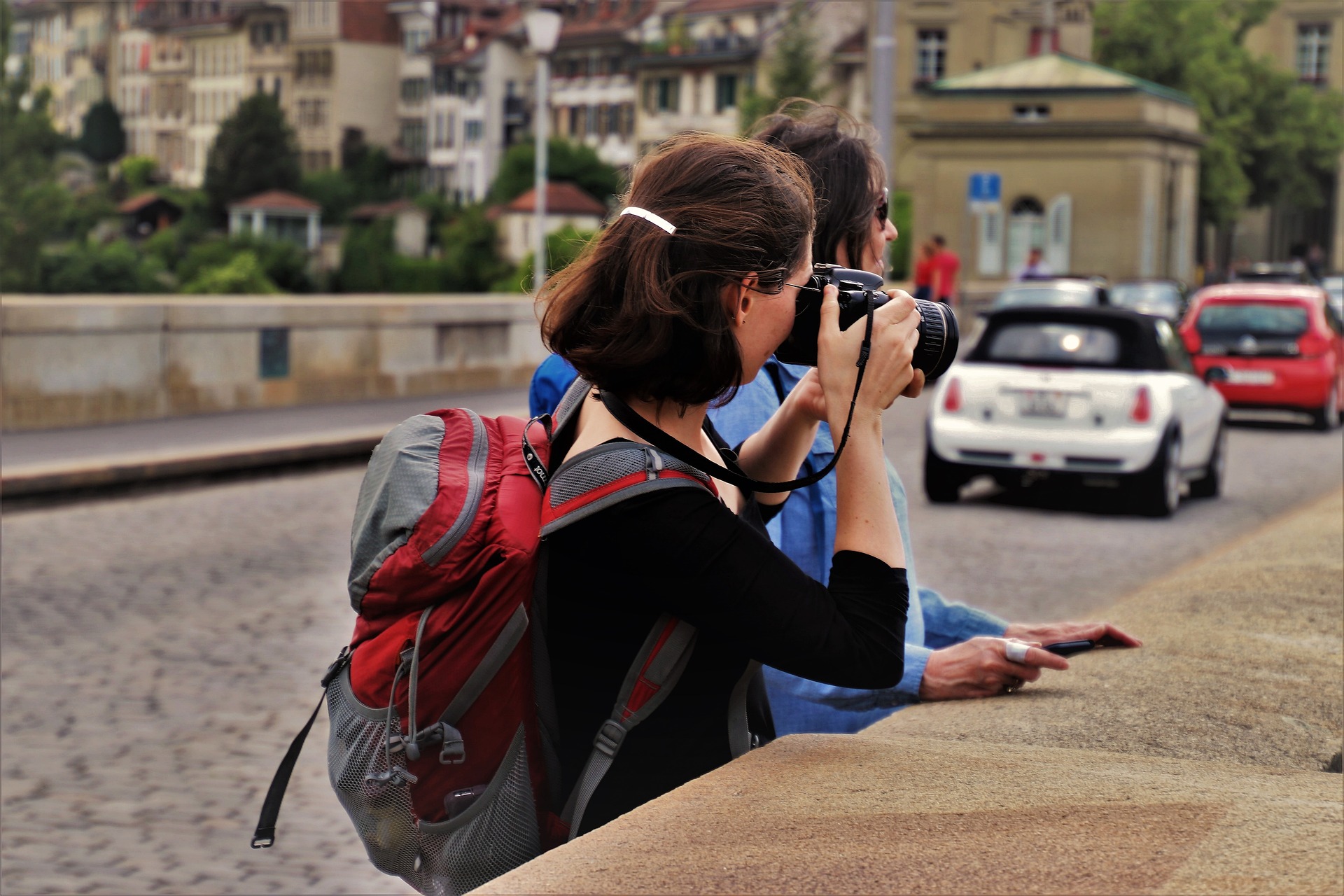 If you're planning to go backpacking in London, you should plan to budget around £50 per day for a low budget trip. £130 for  midrange budget trip and £260 for higher range budget trip
This amount will need cover your accommodations, transportation, food, and other expenses.
Here are a few tips to help you budget for your trip:
Look for budget-friendly accommodation options, such as hostels or Airbnb rentals. You can expect to pay around £10 to £15 per night for a bed in a dormitory-style hostel or £50 to £80 per night for a private room.
Purchase and prepare your own food if you have a low to midrange budget. The majority of hostels have kitchen facilities with an oven and microwave. Choose cheaper places to eat, like takeaways and local markets.
Use public transportation, such as buses and the tube to get around the city. A daily travel pass on the bus and tube will cost around £10 per day.
Take advantage of things that are free or cheap, like walking tours or going to museums on free days. Before you travel, look into discounts and special offers and use them when you can.
By following these tips, you can save money on your trip and enjoy an affordable and memorable backpacking adventure in London.
The Best Time to Travel To London
The best time to visit London will depend on your individual preferences and interests. Here are a few factors to consider when deciding when to travel to London:
Weather: London has a temperate climate, with mild winters and cool summers. The weather is generally rainy and cloudy throughout the year, so it's a good idea to pack an umbrella and a raincoat no matter when you visit. Spring (March through May) and autumn (September through November) are generally considered the best times to visit, as the weather is mild and there are fewer crowds.
Festivals and events: London is a vibrant city with a wide range of festivals and events throughout the year. Some popular events include the Notting Hill Carnival (August), the Wimbledon Tennis Championship (June/July), and the New Year's Eve fireworks display (December 31). If you're interested in attending a specific event, be sure to check the dates before you plan your trip.
Crowds and prices: London is a popular destination, so you can expect to see crowds and higher prices during peak tourist seasons. The busiest times of year are usually summer (June to August) and the Christmas/New Year period (December to January). Consider visiting during the off-season (January to February, November) to avoid crowds and save money.
Special offers and deals: If you're looking to save money on your trip to London, keep an eye out for special offers and deals. Many hotels and attractions offer discounts during the off-season, so you may be able to find lower prices if you're flexible with your travel dates.
When travelling to London, it's important to pack clothing and accessories that will suit the weather. In general, you should pack clothing that is appropriate for cool to mild weather, as well as a raincoat or umbrella, since London can be rainy. In terms of specific items, some things you may want to consider packing include:
Light jackets or coats for cooler evenings
An umbrella or raincoat
Comfortable walking shoes are a must, as you'll most likely be doing a lot of walking in London
A sweater or sweatshirt for layering
Jeans or joggers, as well as some
lighter clothing for warmer days
A hat, gloves, and scarves for colder weather
A good book or other entertainment for long journeys or downtime
It's also a good idea to pack any necessary medications and toiletries, as well as any important documents, such as your passport and travel itinerary.
With these items on our list, you should be well prepared for your trip to London!