The London Dungeon is a walk-through tour that allows you to discover some of London's darkest history. It's an intense and at times scary experience that isn't for the faint hearted. You will take on the role of a traitor as you descend to the dungeon for your execution.
You will be taken on a dreary boat ride towards the guard tower, where you will learn what kind of traitor you are, as well as how you will be executed. Following on from this, you will be guided through different sections of the tour, where you can learn all about the dark history of London, including everything from the gunpowder plot to the famous serial killer, Jack the Ripper.
Where is the London Dungeon?
The London Dungeon can be found along London's South Bank in England. The address is The Queen's Walk, London, SE1 7PB. Once you're in the area, you just need to follow signs for the South Bank. If you're ever unsure, just look up to find the London Eye, which is right by the London Dungeon.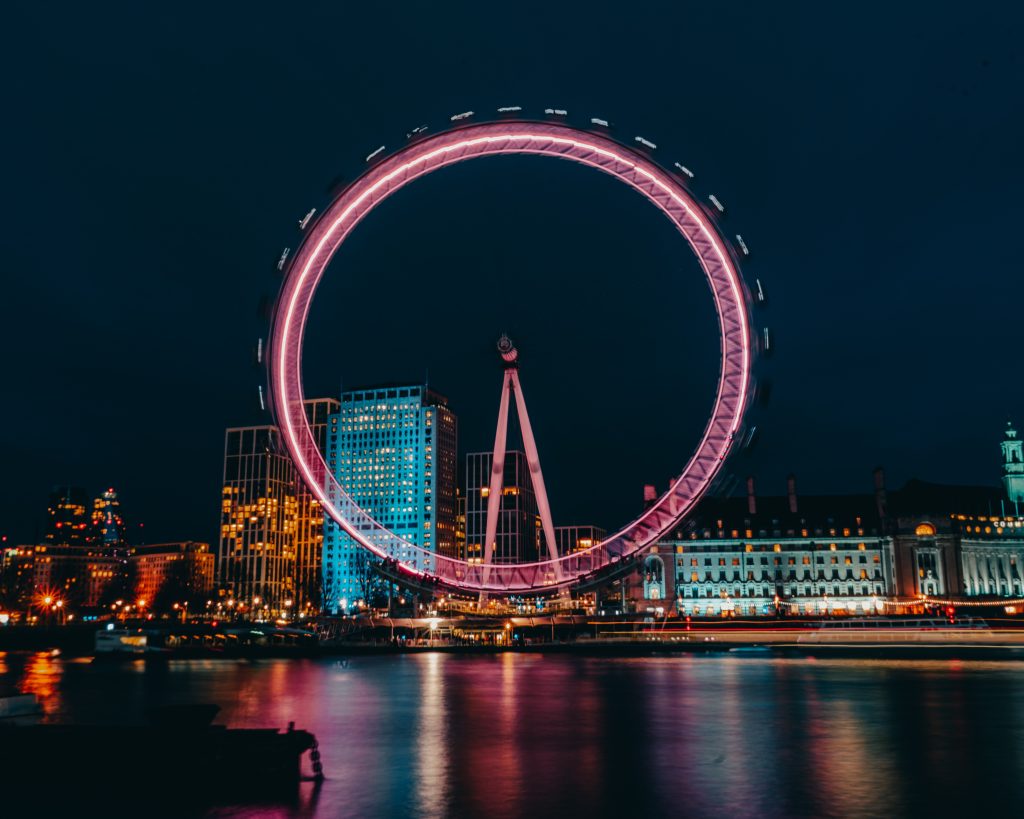 Can You Get to the London Dungeon By Car?
The London Dungeon attraction does not have a car park, but you can get to Westminster by car and park in Q-Park Westminster car park, which is nearby. You can get a 15% discount if you pre-book the car park before your journey.
Alternatively, you can travel to London by car and get the tube to Westminster. This attraction is just a few minutes walk from London Waterloo station.
What Are the Opening Times for the London Dungeon?
The London Dungeon is almost always open between the hours of 11am and 4pm. However, in the Summer, these hours are extended to between 10am and 5pm on certain days. You should always double check the opening hours for the attraction via the website before you visit.
How Much Does the London Dungeon Cost?
For standard entry to the London Dungeon, tickets will cost:
£27 for adults aged 16+
£21.50 for children aged 3-15
These are the prices for tickets that are booked online. If you pay on the door, you can expect slightly higher prices. So, we definitely recommend pre-booking your tickets to guarantee you entry into the attraction while also saving money.
If you are planning to visit other attractions nearby or in London, then you might want to look at the combination tickets on offer. This option allows you to book tickets for other attractions at the same time, and at a cheaper price than it would cost to buy these tickets separately.
Are You Allowed to Take Photos At the London Dungeon?
No, you will not be allowed to take photos at the London Dungeon, and they request you to turn off your phones at the start of the tour. Although, there are two opportunities to have your picture taken at the attraction. One of these is at the start of the tour, where you can pose with props, and the other is on the drop ride at the end of the tour. You can purchase these photos before you leave.
What is in the London Dungeon?
There are lots of different experiences awaiting you in the London Dungeon, and they are all entertaining, educational, and frightening! In total, there are 17 different sections of the tour that are designed to transport you back in time to London's dark and terrifying past. You will be able to see, hear, feel, and even smell your surroundings as you make your way through the tour.
If you want to keep the tour a surprise, we recommend skipping ahead to the next section of this article. If you want to prepare yourself for what lies ahead, then keep reading.
1. The Descent
The first stop on the tour in the lift, where you can join the resident Lift Jester and descend into the London Dungeon. You'll get to discover for yourself what it feels like to be taken down to your death in a medieval lift.
2. The Tyrant Boat Ride
The next experience is the Tyrant Boat Ride, where you will experience the full force of Henry VII's wrath in a dark and scary journey along the River Thames. Be prepared to get wet as you are sentenced to your death.
3. Tower Warden
Somehow, you have managed to escape the executioner's sword, and with your head miraculously still attached to your body, you will find out what kind of traitor you are, and what lies in store for you ahead.
4. Conspirators Walk
On the conspirators' walk, you will find out what it's like to be a conspirator in the plot to rid London of King James and his government. Your mission? Prove that you're trustworthy by delivering a letter to its intended recipient.
5. Guy Fawkes' Gunpowder Plot
Your plot has been discovered! Now, you'll find yourself in a dark and rat-infested tunnel where you can learn about the torture that Guy Fawkes endured for 10 days. You can even experience what could have happened if he had been successful.
6. The Torture Chamber
All hope is lost. You now find yourself in the torture chamber in the Tower of London. The torturer is looking for volunteers to demonstrate just how cruel his methods can be. You can explore what pain and torture would have looked like back in the 1600s.
7. The Plague Doctor
It is the year 1665, and the Black Plague has spread through the streets of London. Have you ever wondered what it was like to contract the Plague? Well, now's your chance to find out.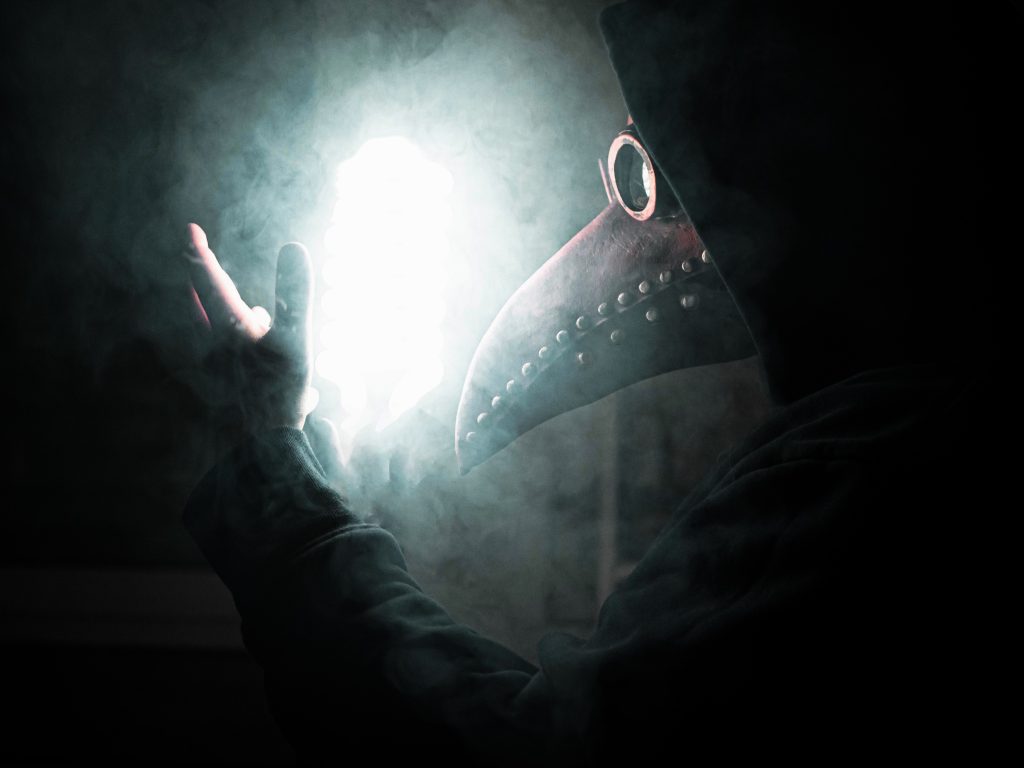 8. Curse of the Witch
Elizabeth Sawyer has been sentenced to death for being a witch. Visit her the night before her death to find out more about the horrors of the witch trials under King James I.
9. Escape The Great Fire Of London
Thomas Farriner's bakery in Pudding Lane has managed to set London on fire. You'll find yourself inside the Lord Mayor's house and discover just how smokey a room can get.
10. Mrs Lovett's Pie Shop
Fancy a pie at Mrs Lovett's Pie shop? No? Here, Mrs Lovett herself will welcome you into her famous pie shop and accidentally reveal her secret ingredient.
11. Sweeney Todd
Take a seat in Sweeney Todd's barber shop and sit back as he gets to work.
12. Mitre Square
It's 1888, and there's a murderer prowling the dimly lit streets of London. See the latest victim for yourself and listen to the grim tale of the murders so far.
13. Whitechapel Labyrinth
Mary Jane meets a bleak end as Jack the Ripper strikes again. The streets of Whitechapel aren't safe. You need to get out now, before it's too late.
14. Jack The Ripper
You seek safety from the storm and the serial killer on the loose in the Ten Bells Pub, but are you really safe there? Better drink up and move on before Jack catches up with you.
15. The Courtroom
Some of you traitors have been accused of committing a crime, most of them punishable by death. If you are one of the accused, you'll be called up to the dock to confess to your crimes and find out your punishment.
16. Escape from Newgate Prison
The only thing left for you to do is attempt to escape the gallows and avoid your terrible fate.
17. Drop Dead: Drop Ride
It's the last stop on your journey. You have now found yourself at the Newgate Gallows in 1783. The long drop is about to be used for the first time outside of Newgate Prison, and you're one of the unfortunate souls that it will be tested on.
The Tavern
At the end of your tour, you'll be able to stop in The Tavern for a drink before you head out. You can pick your poison or choose from a menu of themed cocktails.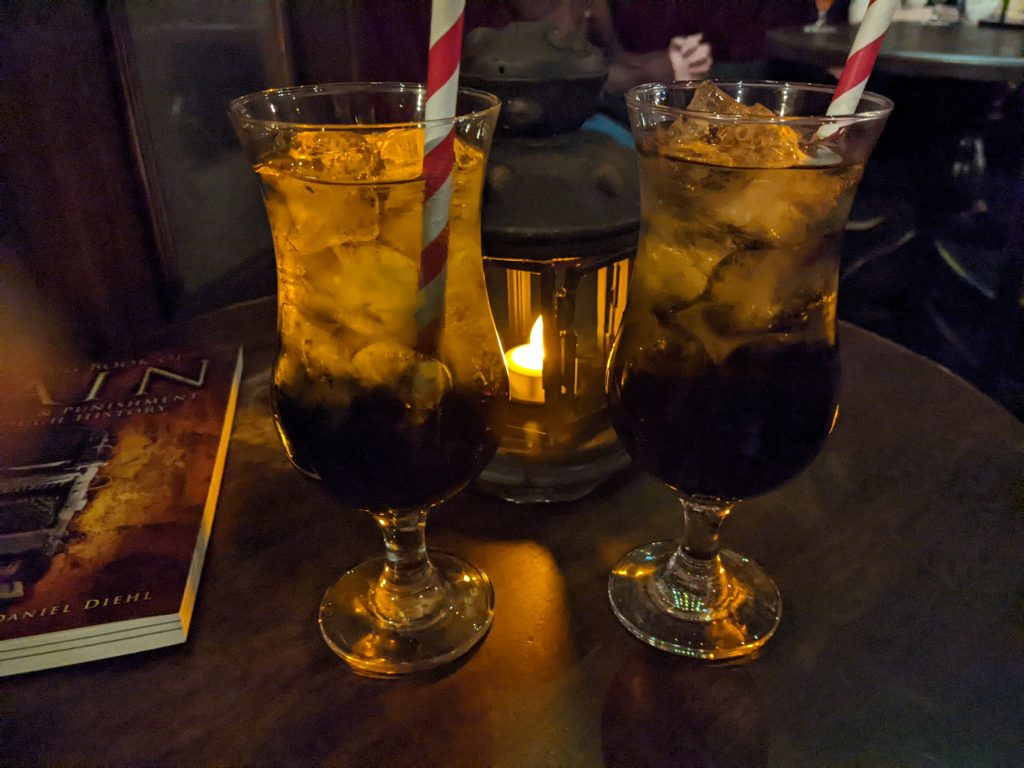 Places to Stay Near The London Dungeon
One of the best things about London is that there are so many things to see and do there. If you are planning to visit The London Dungeon, you might want to book a few days away in a hotel, so you can visit some of the other nearby attractions.
Premier Inn London County Hall Hotel
This Premier Inn hotel is just minutes away from the London Dungeon, London Eye, Sea Life, and more. You can see some of London's most famous landmarks from your window, and it is situated right in the heart of the city. No matter what you get up to during the day, you can always rely on their spacious rooms and cozy beds to keep you comfortable at night.
Staybridge Suites London – Vauxhall
The Staybridge Suites hotel does its best to provide a warm and friendly welcome on arrival, and it is located in a quiet side street that is just minutes away from the nearest tube, bus, and rail links. This is a bright and contemporary hotel that you can rely on.
Travelodge London Central Southwark
This Travelodge in Central Southwark is a great place for you to rest your head at the end of a busy day. It is well known for being budget friendly, and it is super closeby to great restaurants and attractions. This hotel makes it really easy for you to explore the best of what London has to offer.
Our Visit to The London Dungeon
We absolutely loved the London Dungeon. We went on a Monday at 11.30, and there were probably around 10-15 others on the tour with us. It wasn't too crowded, but just enough people to create a good atmosphere on the tour. Our tour wasn't supposed to start until 12, but we arrived at around 11.20, and they said we could come in early, which was great as it saved us waiting around.
The tour itself was really fun and enjoyable, and it had the perfect balance of suspense, scariness, and humor. There was also a good mix of informational and interactive sections, so you're completely immersed in the experience.
The actors along the tour were brilliant, and they were really in character, which was great! The only time this wasn't the case was at the very beginning while we were waiting to go in. One of the people in a hooded cloak (originally she freaked me out with her creepy stares and seriousness) was laughing and smiling just after. This kind of took away the suspense that is created in the waiting queue.
Other than that small thing before the tour even started, we thoroughly enjoyed ourselves from start to finish. I even got picked on to go on trial for the crime of being a Spanish spy, and that was really funny. I think my favourite part was definitely when we went into Sweeney Todd's barber shop. So creepy!
I bought an illustrated book called 'The Big Book of Pain' in the gift shop, and it's a really good read for anyone that is interested in finding out more about torture throughout history. We also stopped for a spooky cocktail in the Tavern at the end of the experience. The cocktails were £8 each, which was about average in London anyway.