Butser Ancient Farm is a non-profit community interest organisation that focuses on ancient history, education and research. Several periods of history are represented at this location with reconstructed buildings from the Stone Age, Iron Age, Roman, and Anglo-Saxon periods.
The construction of the buildings at Butser Ancient Farm is entirely based on evidence from archaeological excavations. The evidence collected during excavations is used to test theories about ancient people, what technology was available to them, and what building techniques were used during the construction of their homes, helping us to gain a better understanding of the past.
The Butser Ancient Farm also hosts a variety of special events and workshops, such as storytelling sessions, Celtic festivals, concerts, and historical re-enactments, that allow visitors to get an up-close and personal sense of the past and what life would have been like during those times.
Where is Butser Ancient Farm?
Butser Ancient Farm is located near the borders of Hampshire, West Sussex, and Surrey, Just off the A3 between London and Portsmouth. The address for this location is Chalton Lane, Chalton, Hampshire, PO8 0BG.
Can you get to Butser Ancient Farm using public transport?
Yes you can get to Butser Ancient Farm using public transport, the nearest train station is located 5 miles away in Petersfield, so you would also need to get the bus. The number 37 bus, which runs to Waterlooville, Havant, and Clanfield, departs from the bus stop right outside the train station; however, it is a half-mile walk from the bus stop to the farm.
You will need to get off the bus at the Hampshire Hog Pub and travel over the A3 and down towards Chalton. We recommend that you double-check the bus service in advance. There are also local taxi services you can use if you don't want to take the half a mile walk from the bus stop.
Petersfield Taxis: 01730 303030
Petersfield Station Taxi Rank: 0845 600 0650
5 ways cars: 01730 260442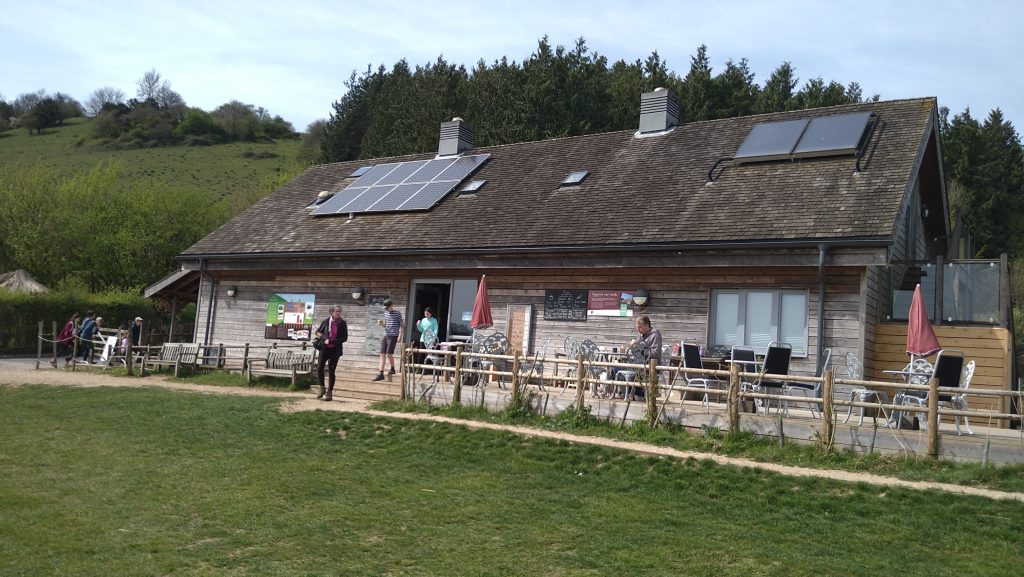 What are the opening times for Butser Ancient Farm?
Butser Ancient Farm is open to the public on weekends and during Hampshire school holidays from 10am to 4pm. from April until October. Please be aware that the last entry to the farm is at 3pm.
How Much Are Tickets to Butser Ancient Farm?
Tickets to Butser Ancient Farm cost
£10.50 for Adults
£6.50 for Children ages 3 to16, children under three go free
£27.50 for a family ticket, which includes two adults and two children
You can also purchase annual passes to visit Butser
£65 Family annual pass, two adults and two children
£85 XL Family annual pass for two adults and four children
Butser Plus
Butser Plus takes viewers behind the scenes at Butser Ancient Farm with experimental archaeology documentaries. There is something for everyone, from building roundhouses and making swords to raising ancient rare breed animals and speaking with experts in the field.
To join Butser Plus, you will be required to make a minimum monthly donation of £5.99. The money you donate will be used to assist in the long-term preservation of the farm as well as future archaeological projects, both of which will benefit from your contributions.
All of the professional, behind-the-scenes videos that tell the story of Butser Ancient Farm are included with your donation. If you are unable to commit to a monthly donation, a one-time payment of £5.99 will give you access to all of the behind-the-scenes footage for one month.
Is There Parking At Butser Ancient Farm?
Yes, there is free parking at butser. There is disabled parking available near the visitor centre, the centre itself has a disabled toilet that is wheelchair accessible. In addition, there is also a wheelchair available for visitors to use, which can be requested upon arrival or reserved in advance by calling 02392 598838 before your visit.
Can You Buy Food and Drink at Butser Ancient Farm?
Yes, the visitor centre serves hot and cold beverages, as well as light snacks such as crisps, locally produced cakes, ice creams, and chocolate fudge. There is a limited amount of seating available indoors, Picnic tables are available for you to use outdoors, and you can also sit on the grass. You are also welcome to gather around a fire in one of the prehistoric houses if you prefer.
What Can You See at Butser Ancient Farm?
There is lots to see at Butser Ancient Farm make your way through the site visiting the different periods as you go. Starting at the visitor centre make your way to the stone age, through to the Bronze Age and onto the Iron Age. Next is the Roman villa, the Saxon period and onto the workshop, finishing your journey through time back at the gift shop. Don't forget to keep a look for the animals and see what is growing in the gardens along the way.
The farm's structures are all based on evidence discovered during archaeological excavations. The information gathered allows researchers to test theories about technologies and building techniques that were used by ancient people. By recreating elements of their homes and way of life they can gain a better understanding of the past, learn from it, and use that tested theory to educate others about it.
What else is at Butser Ancient Farm?
There are lots of other things happening at Butser Ancient Farm throughout the year from reenactments to stories and even the burning of the Wickerman. You can check their website for more accurate information on what's coming up, and how to book, but here are just some of the things you can expect to see in 2022.
Silly Saxons Day Camp
Afternoon talk: Building an Anglo Saxon Hall
Beltane Festival: Burning of the Wickerman (sold out)
Battle for Britannia – Saxons invade Butser Ancient Farm
Romans in Residence: Butser IX Legion
May Half Term family fun
Horrible Histories: The Movie – Rotten Romans (Film in a Roundhouse)
Romans in Residence: Butser IX Legion
Weapons and Warriors: Father's Day on the Farm
Experimental Archaeology Evening Tour
Burial on the boundary: the archaeology of outcasts in Anglo-Saxon Wessex with Professor Andrew Reynolds (UCL)
Midsummer Celtic Harp Concert with Harriet Earis
Saxons and Vikings – The Dark Ages Society at Butser
One of the other attractions at Butser Ancient farm is Herigeas Hundas. Herigeas Hundas is a Saxon re-enactment group that brings the past to life through combat demonstrations, such as archery and shield walls, in order to educate and entertain the public. Expect to see demonstrations of cooking, ancient crafts, music, games, blacksmithing, and other activities during the event.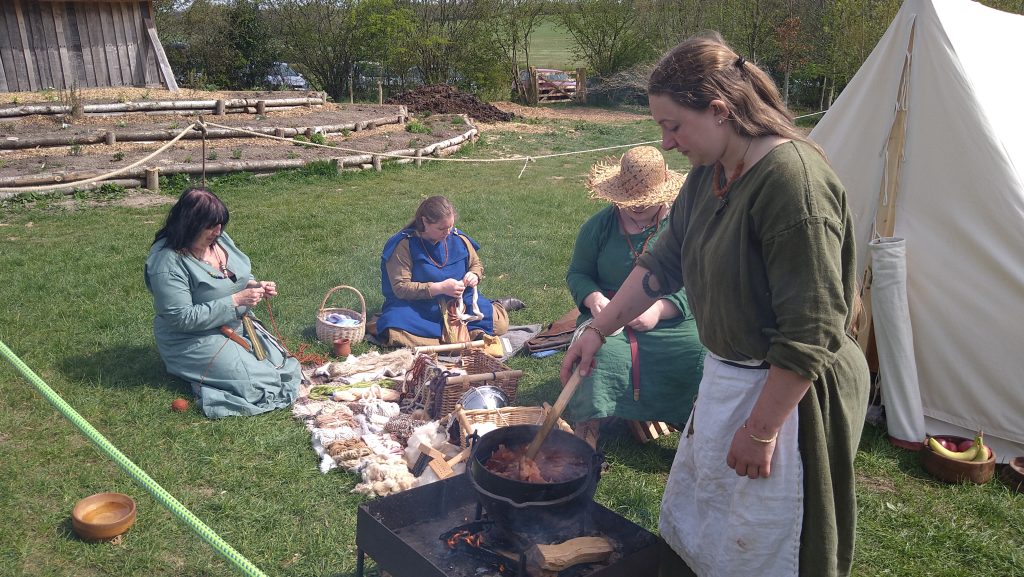 Places to Stay Near Butser Ancient Farm
A family-friendly inn that brings the best of Clanfield to your doorstep, The Hampshire Hog is the place to be. The rooms are equipped with a flat-screen television and complimentary WiFi. Baggage storage, express check-in and check-out, complimentary breakfast, and free parking are all available to guests at the Hampshire Hog.
The Old Dairy Farm Luxury B&B and Yurts
When you stay at the Old Dairy Farm Luxury B&B and Yurts, you will have access to the best of Emsworth, allowing you to relax and enjoy your stay. It offers free parking and amenities such as a flat-screen TV and free WiFi.
Wallops Wood Cottages offers eight self-catering holiday cottages that are child and pet friendly, as well as easily accessible. Located in the Meon Valley, with spectacular views over the South Downs National Park, this property is a must-see. A selection of cottages are available with 2, 3, and 4 bedrooms, underfloor heating, wood burners, and private enclosed gardens with hot tubs. An indoor heated pool and jacuzzi with an accessible hoist.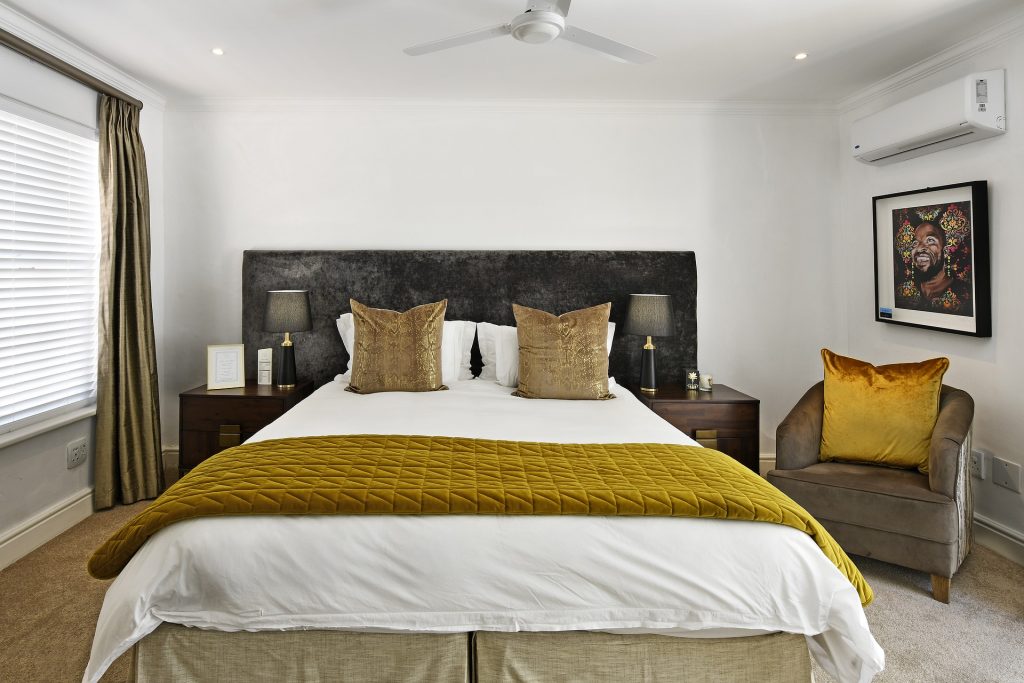 Our visit to Butser Ancient Farm
We visited Butser Ancient Farm during the Easter holidays. It was our first visit and we can safely say we thoroughly enjoyed it. I love anything history so I was in my element exploring all of the different ages. I don't think there was any part of this attraction we didn't like and we got lucky with some amazing weather.
We hadn't intended on visiting this attraction during our visit to Portsmouth in fact I only knew about it after speaking to a member of staff at Weald And Downland, so we decided to add it to our itinerary. I'm so glad we made the time to visit.
My favourite part of our visit was the Herigeas Hundas reenactment; they put on a fantastic show and were extremely friendly and informative when we inquired about the activities taking place at their settlement. I thought it was great that they were dressed up because it really brought the event to life. To learn more about the Heriges Hundas reenactment group click here.
The wool spinning was my least favourite part of the day, and it wasn't because there was anything wrong with it. The lady who taught us how to do it was wonderful; she was friendly and knowledgeable, but the texture of the wool didn't appeal to me at all. The wool was unprocessed, and it still contained lanolin, which I did not enjoy the feel of on my hands. However, despite my dislike of the texture, I did learn something new, which was enjoyable, although I'm not sure I'd be cut out for that kind of work back in the day.
Would we visit Butser Ancient Farm again? Absolutely! I thoroughly enjoyed every aspect of our trip; my only complaint, which isn't really a complaint at all, is that I would have liked to have been able to purchase a guidebook to take home with me. Even though there was a lot of information scattered around the site on the day, it was difficult to take in all of the sights and information in one sitting. Click here If you would like to see more of our day at Butser Ancient Farm