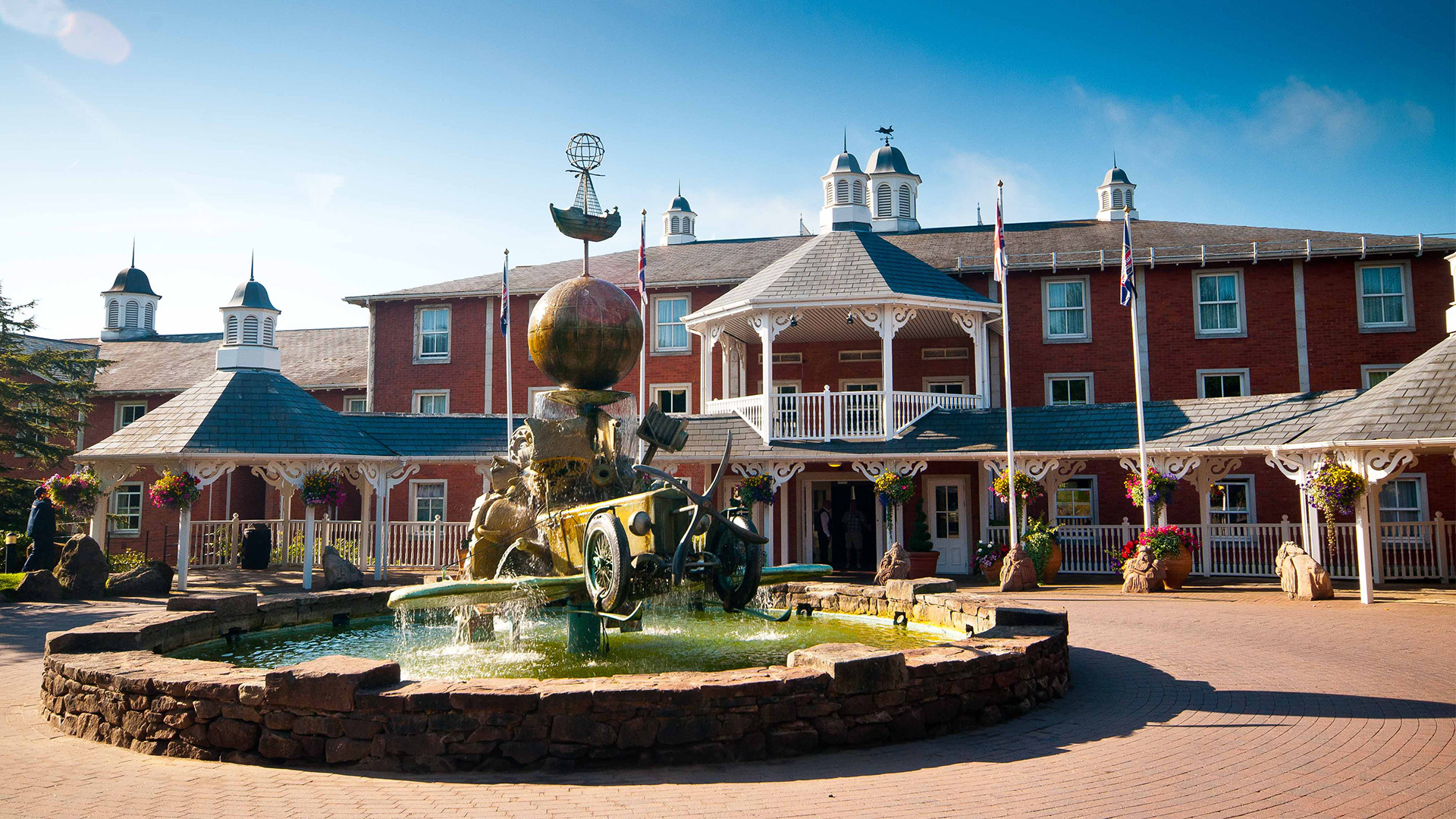 This page contains affiliate links. To find out more about affiliate links click here.
Who is alton towers holidays?
Alton Towers Holidays is the official short break provider to the Alton Towers Resort, offering the best prices and availability at the resort. Hotel accommodations, breakfast, and theme park admission are all included in the package.
We have an incredible selection of Resort accommodation that offers surprises around every corner. Fantastic events that thrill and amaze visitors throughout the year, and rides and attractions for visitors of all ages. The Alton Towers Resort is the ultimate destination for a family holiday. 
Exploring the wacky waterpark in the Splash Landings Hotel, CBeebies Land, which is specifically designed for children, and even more amazing delights throughout the Resort are recommended.
Make your visit to Alton Towers even more memorable by staying at one of the Resort hotels, the Enchanted Village Woodland Lodges or Treehouses, or at one of our nearby family-friendly partner properties.
Due to the abundance of things to see and do, Alton Towers Holidays is able to meet all of your requirements and assist you in creating the ultimate family experience that will last a lifetime.
Stay and play at Alton Towers
Alton Towers  Holiday packages include:
A full English breakfast
Exclusive evening entertainment
A 9-hole round of Extraordinary Golf
Free car parking
Theme Park entry
stay over
Guests can choose from our fantastic fully themed Alton Towers Hotel, Enchanted Village, Splash Landings Hotel, Stargazing Pods, or the UK's only CBeebies Land Hotel. Profit from exclusive benefits, complimentary Extraordinary Golf, and incredible entertainment!
Merlin Annual Pass
Spend the night at the Resort to get the most out of your Merlin Pass experience. You'll benefit from special rates, fantastic themed accommodations, and a delicious breakfast the following morning, among other things. With your Merlin Annual Pass, you can save up to 20% on your hotel stays.
Accomodation choices
A host of treats and surprises await you and your family when you return to your fully-themed accommodation after an exhilarating day at the Theme Park. Whether you want to gaze at the stars, learn about Sir Algenon's transatlantic adventures, get a taste of the Caribbean, step into a world of colour and music with your favourite CBeebies Land characters, or try to spot the fable folk of the Enchanted Village, there's something for everyone when you stay in Alton Towers Resort Accommodation!
Partner Hotels
For a perfect home-away-from-home stay at an unbeatable price, choose from our collection of tried and tested hotels in the area. For the whole family, we have hand-picked a selection of top hotels with fantastic leisure facilities and local amenities, as well as budget-friendly options and a touch of luxury to make your getaway extra special. Everything in a hotel package includes access to all hotel amenities, a complimentary breakfast in the morning*, and one or two days of theme park admission!